If you have driven along Magnolia Avenue in the last several months, you may have wondered what is going on with all of the stacked shipping containers in the parking lot of Magnolia Presbyterian Church.
In 2022 the church entered into an agreement allowing Western Municipal Water District (WMWD) to drill an exploratory hole to determine if a viable supply of well water could be found underneath the property. According to WMWD, a permanent well at this site can provide up to 1 million gallons of water per day, reducing the need to import water from the Metropolitan Water District of Southern California.
A hole 50 feet deep and 30 inches in diameter was drilled in preparation for a drill rig to be set up to drill a smaller hole at the full depth of the potential well.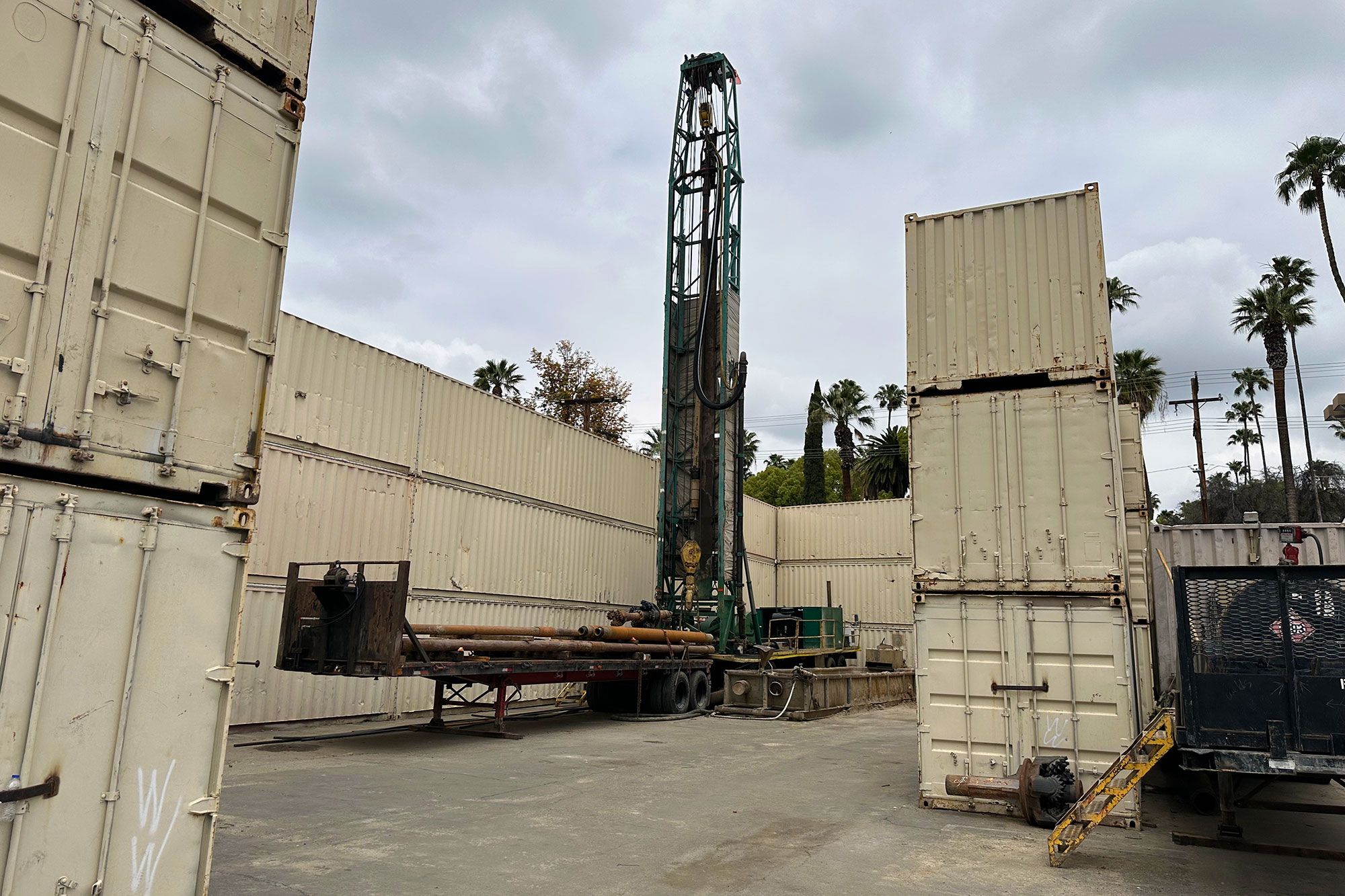 In late January, the shipping containers were temporarily installed to provide sound protection for the surrounding neighborhood. The construction process then slowed down dramatically.
According to Tim Lewis, a spokesman for the church, "when the driller was ready, the city was not; when the city was ready, the driller had moved on to his next job." A neighborhood resident who opposed the project as an industrial intrusion complained to the City, which further delayed the drilling process by two months.
The project was reviewed and found to be in compliance with local code, and drilling work commenced in early April. The drill reached the desired depth where water samples were taken.
"The results are in, and all looks good," reported Lewis. WMWD's project website says, "early testing suggests this well site could become a dependable source of high-quality water to address irrigation needs now and in the future."
WMWD will continue in its agreement with Magnolia Presbyterian to purchase a 20-foot square parcel for a pump site. The drill rig that remains in place will now install the proper casings, filters, and permanent pump, after which the container wall will come down.
A permanent block wall will be constructed around the pump in mid-July, and WMWD will repave the parking lot affected by the construction later this year.
Comments