From one of Riverside's oldest neighborhoods, to the home of a large Hispanic population, to Sycamore Canyon's natural beauty and trails, Ward 2 is rich in heritage and diversity.
For 15 years, Andy Melendrez has represented Ward 2 as the council member. He made his mark in the city by championing diversity, catalyzing the Riverside Arts Academy and often challenging the voice of former Mayor Rusty Bailey. After an unsuccessful mayoral run, Councilman Melendrez declined the option to run for city council in the next election.
Meet the Ward 2 Candidates
Here are the six candidates that qualified for the Ward 2 ballot on June 8:
Aram Ayra
Clarissa Cervantes
Jose "Tony" Huerta
Joe Paredes
Austin Skipper
Anthony Tyson
Aram Ayra
Community Health Educator, 24 years old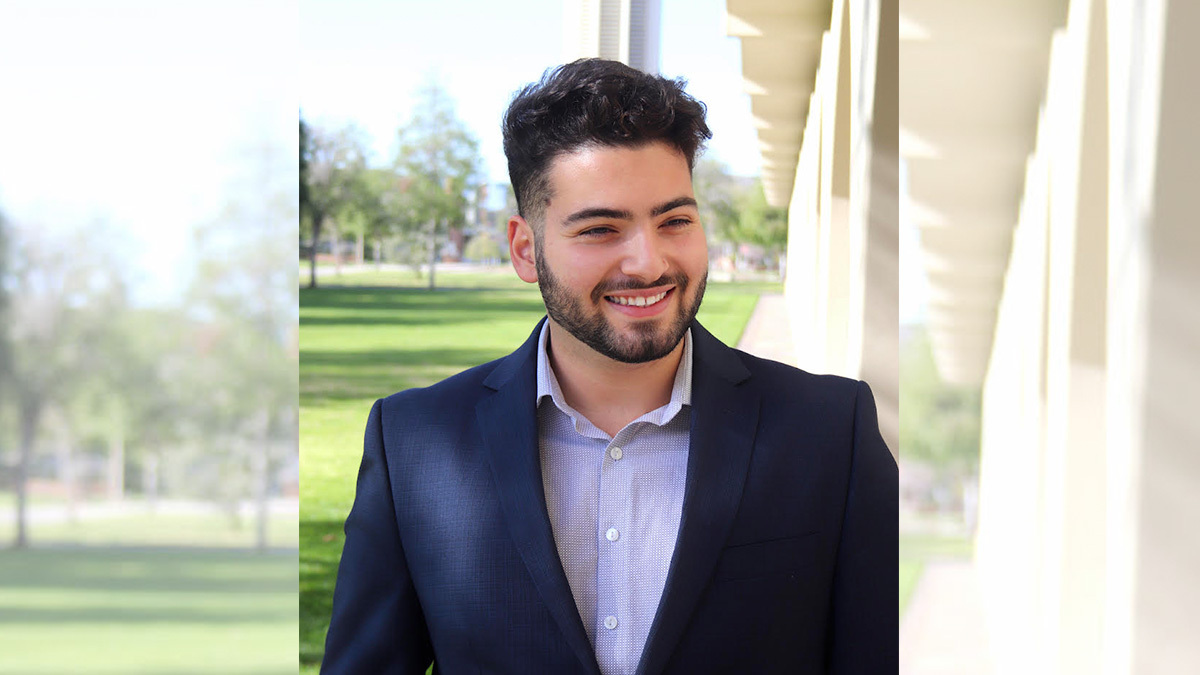 Co-founder of Riverside Mutual Aid Network, community health educator at Riverside University Health System, former University of California, Riverside (UCR) student government president, former campaign manager for the Patricia Lock Dawson mayoral campaign and former commissioner of Riverside's Human Relations Commission, Aram Arya's résumé is long despite being the youngest candidate on the ballot.
Although he has a past working alongside local elected officials, Arya said that he is not an "establishment candidate" and pointed to his grassroots-funded campaign and his work alongside community members.
"I think I am bringing in a very diverse set of experiences across the city from both the community and neighborhood level … the legislative level and especially the decision-making level as a commissioner and also on the COVID-response level," Ayra said.
As the son of Armenian immigrants, Ayra said his family sought the American dream. While his family resided in an unincorporated area within Los Angeles, his father advocated against truck traffic and air pollution. Arya recalls the devastation that came to his community and the win that was delivered to corporations through this political loss. This experience helped shape his outlook and advocacy in his adult life.
"That was a bummer because that was the first time my dad sort of came to terms with the limits that are placed on the 'American dream,'" Arya said.
As part of his campaign, Ayra hopes to put more accountability on local governments by limiting the influence of money. He also seeks to strengthen the bond between the community and his alma mater by offering pilot programs for UCR graduates to stay, work and reinvest in Riverside.
"What we see is a large 'brain drain' that occurs with folks. They get their degrees and leave without ever fully joining the Riverside community," he said.
As for Ayra, he still lives just blocks from the university and many of his venture partners are students or alumni.
"People don't get to choose where they are born but they do get to choose where they stay, and I chose to stay in Riverside," he said.
Clarissa Cervantes
Former Legislative Field Representative, 30 years old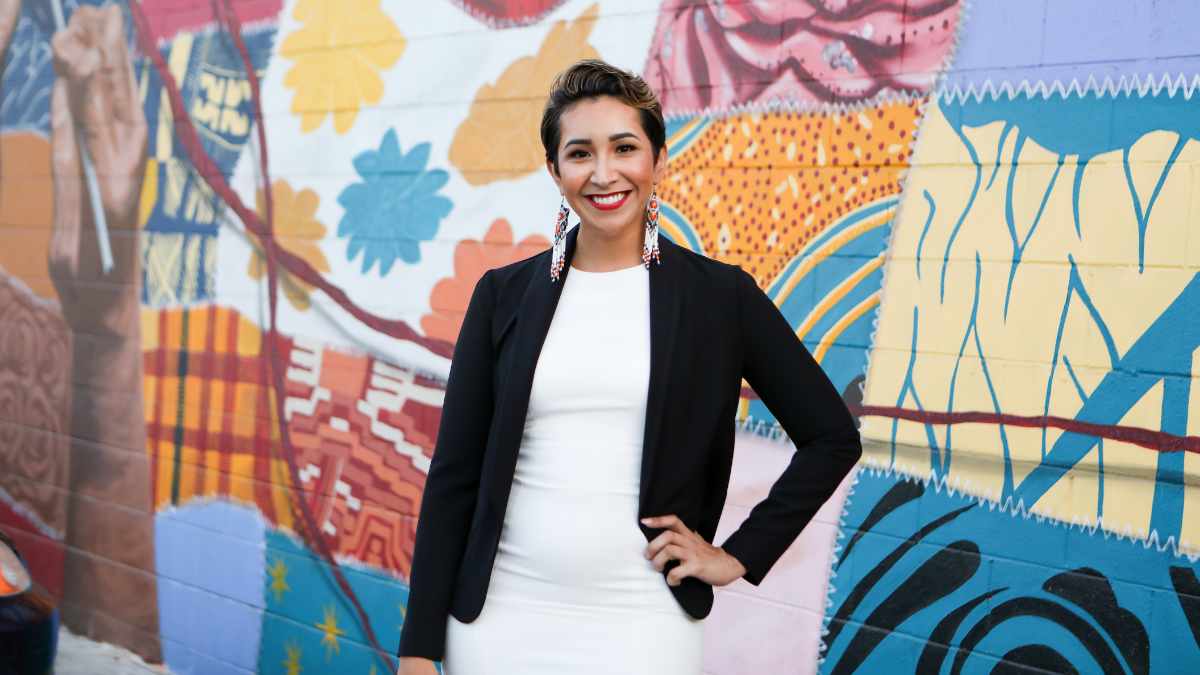 Former Legislative Field Representative (LFR) for Councilman Melendrez and former organizer for Service Employees International Union (SEIU 121RN), Clarissa Cervantes is a familiar face to many Ward 2 residents. Cervantes is also working on a Master of Urban and Regional Planning from Cal Poly Pomona and is set to graduate this May.
Cervantes served as Councilman Melendrez's LFR from 2013-2016, acting as the point of contact for projects and lending a hand in the councilman's work.
"You go from being the scheduler – almost feels like 'district director' – to having to go and give community presentations," Cervantes said about her former role. "But the outreach I was responsible for was enormous. I essentially felt like I had to do everything that the councilman needed to do."
Cervantes assisted with projects such as the Riverside Arts Academy, the Spanish Town Heritage Foundation, which hosts the Riverside Tamale Festival, and the Eastside HEAL Zone, which helped transform the neighborhood with art and store conversions.
However, Cervantes' work in politics began in adolescence and perhaps even runs in her blood. Starting at eight years old, she accompanied her parents as they knocked door-to-door for her father's city council and mayoral campaigns in Coachella.
Though she has strong roots in Coachella, she spent increasingly more time in Riverside while working in voter registration under the direction of her sister, District 60 Assemblymember Sabrina Cervantes. The Cervantes sisters assisted in the larger effort to register over 20,000 democrats, which she said helped in getting Senator Richard Roth, Assemblymember Jose Medina and Congressman Mark Takano elected.
While she hopes that her work will continue to set her apart from the rest of the candidates, she believes her background as a woman, mother, artist and Latina gives her a distinct perspective.
"I do believe it gives me a unique lens as to being a voice for the Latino community, and for representing women and millennials," Cervantes said. "You look at the city council and is it reflective of what technically embodies our city? I personally think that I would be a representation for what is reflective of a growing Riverside."
Aside from an endorsement by Councilman Melendrez, her campaign received endorsements from the National Organization for Women of Riverside County, California State Senator Richard Roth, the Inland Empire Labor Council and the Riverside County Democratic Party.
Jose "Tony" Huerta
Educator at United Christian Academy, 26 years old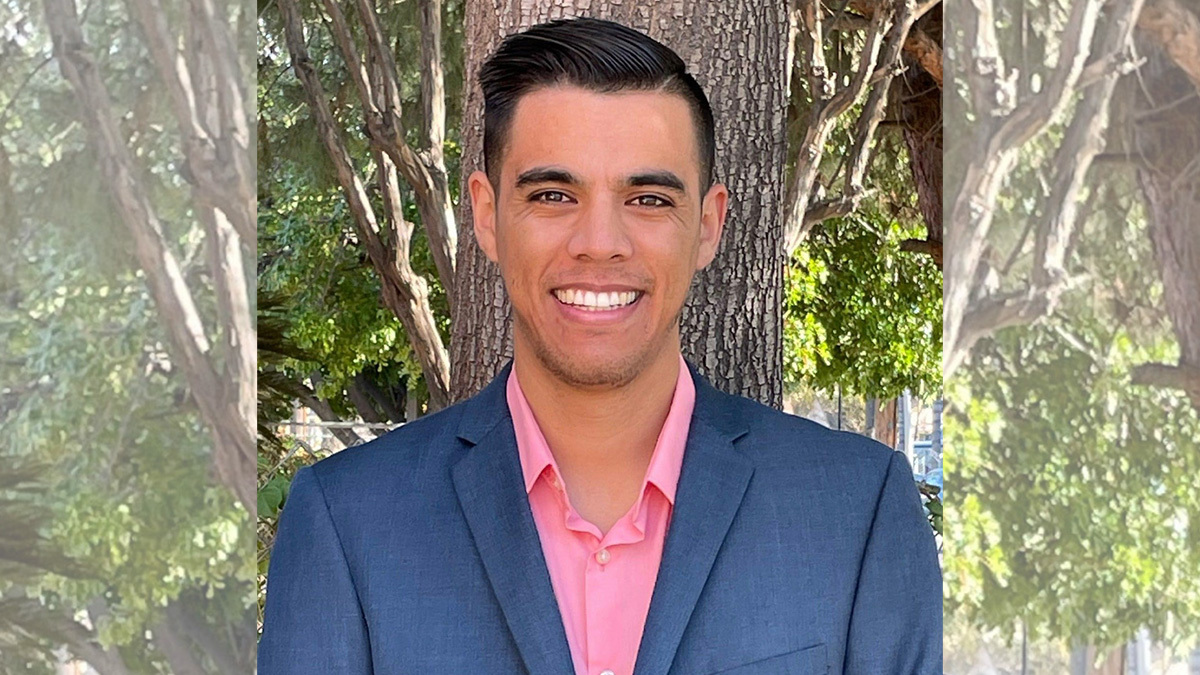 As a fifth-generation Riversider from the Eastside, Tony Huerta proudly resides in the same house his great-grandparents once lived in. Huerta is a teacher and coach at United Christian Academy High School and is working on a Master of Education.
Huerta does not consider himself a politician and considers roots in the community more meaningful than endorsements or handshakes from powerful public figures.
"My real life experience is that edge that I have because I see everything," Huerta said. "I have deep roots here. There is a reason why the community is excited about me."
But, an endorsement from the former mayor does not hurt either. Bailey and Huerta have known each other since Huerta mentored at Young Life, which Bailey advocated for. They also share the connection of coaching soccer at Riverside Polytechnic High School, where Huerta attended and Bailey once taught.
While some of his opponents may have served in various public servant roles, that does not mean they are getting direct knowledge and community insight, according to Huerta.
"You got to be able to walk down one street and tell a story, be able to tell what needs to be fixed here," he said. "That to me is the best piece of experience. To be able to see with your own eyes, instead of having someone tell you or trying to read a book on it."
Huerta carries those stories with him. Many of them from a particularly rough time in the Eastside. Huerta reflects on the times he witnessed drive-by shootings, watched friends become gang members and distinctly remembers the risk of getting assaulted just for walking down the wrong street.
However, not all Ward 2 neighborhoods share similar circumstances and presumably some voters may not readily accept Huerta's perspective that living in the Eastside is the ultimate sign of eligibility.
On this topic, Huerta returned to the importance of authenticity and making change despite adversity. He explained that the disadvantages of growing up in his neighborhood may have kept him from exploring some of these options; options that otherwise would have put him on a trajectory to work on policy or serve on a board or commission.
"I am here now," he said, suggesting that his campaign is a reminder of his credentials of perseverance.
"Even if I don't win this election, it's more so about the message that it sends to kids that whatever you're going through, you can make it here too."
Commercial Real Estate Broker, 36 years old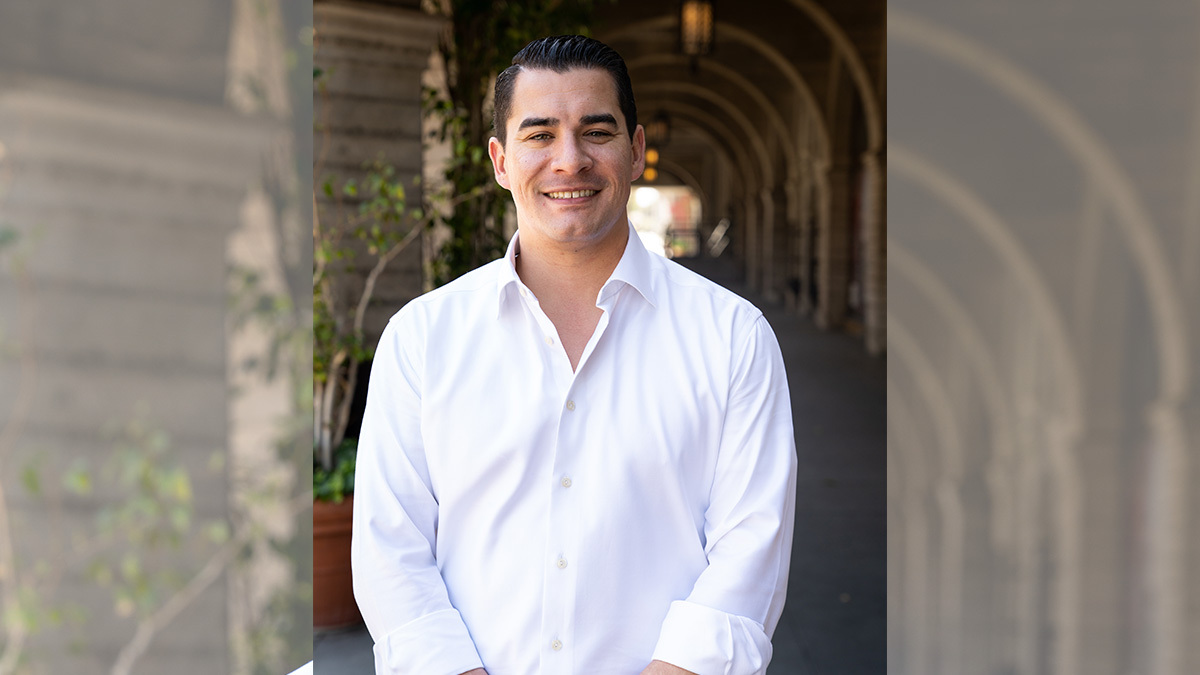 As an executive vice president and shareholder at Daum Commercial Real Estate Services, Paredes is no stranger to welcoming new businesses to the area. Paredes hopes to set himself apart in the race through his business experiences.
"I specialize in attracting business to the Inland Empire, and these are businesses that are looking for the most functional and economical facility to operate their business," Paredes said.
In his role, he highlights attributes of the city, such as Riverside's electric rates, which he finds are significantly lower than cities that employ Southern California Edison. Some of these businesses are as far as China and Germany.
Paredes said he not only knows how to talk to businesses but also understands employees' perspectives and recalls his humble beginnings.
Paredes largely credits his work ethic to his days on the John W. North High School (North High School) football team, which his father head coached. His campaign webpage even features a photo of them holding up the 2001 CIF title plaque.
Since then, Paredes has spent time working and going to school throughout Southern California. He has a Bachelor of Arts in Political Science from Chapman University. Now a family man, he has lived in the Canyon Crest neighborhood for about 12 years.
As a father of two, Paredes expressed concern about the state of his ward. Specifically in regard to homelessness, as he has seen it penetrate what was once considered safe spaces.
"I'd have to scour the field for needles. There is a huge homeless issue there where they are just laid out," Paredes said, referring to a park where his son used to play little league sports.
He also considers the safety of women. Paredes said his wife is frequently accosted at gas stations by homeless individuals and reflects on the recent murder of Ke Chieh Meng by a transient woman, which happened on April 3 in the Riverwalk neighborhood.
According to Paredes, Riverside has taken the brunt of homelessness and he would like to work with the county and surrounding cities to see how they can help share the responsibility. Additionally, for affected areas in Riverside like University Avenue, he would like to bring in more businesses and establish off-site buildings of UCR and the California Air Resources Board.
Austin Skipper
Caregiver, 37 years old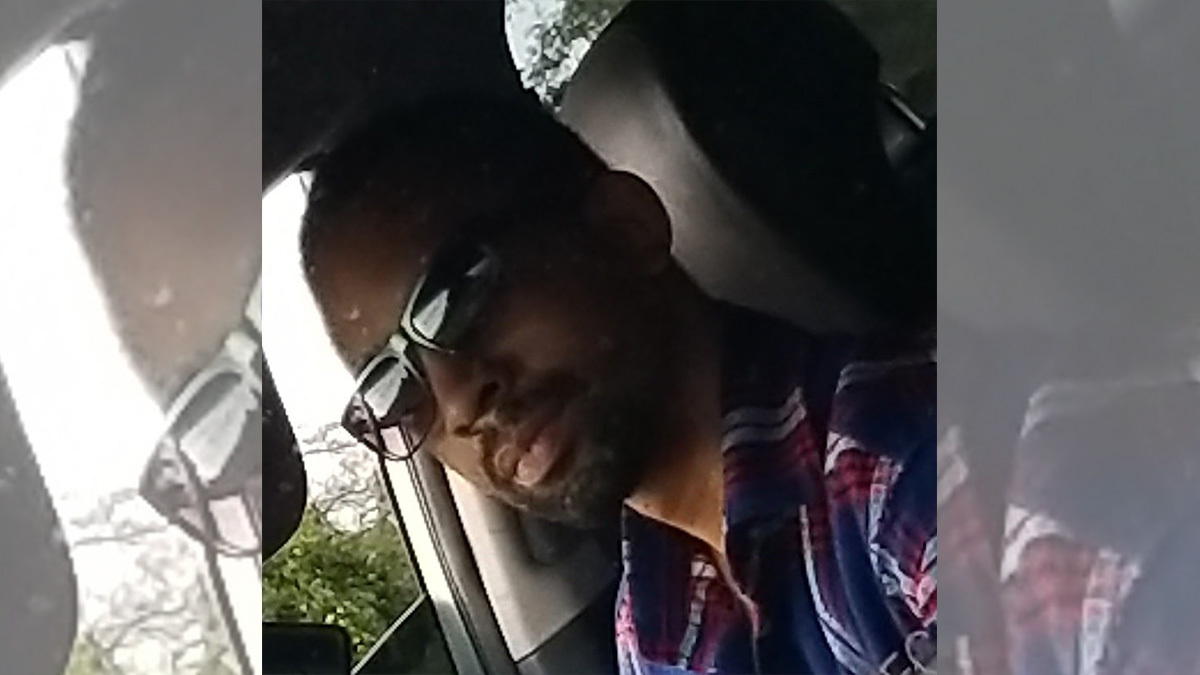 Also in the Canyon Crest neighborhood resides candidate Austin Skipper. Skipper describes the neighborhood as very homey and welcoming, which is the approach he is bringing to his campaign and how he plans to reach his neighbors.
Skipper's idea to run is a shared vision that he inherited from his mother, Marilyn Skipper. Initially, he thought he would be the one supporting a campaign, not running.
"We really put our perspectives in order and decided to make that jump and say, 'Okay, we can both be a force,'" Skipper said.
So yes, Skipper's campaign retains a neighborhood appeal. One of his main support systems throughout his campaign is his church friends. He expressed his gratitude for their support, especially as Skipper chooses to promote his campaign by word-of-mouth.
Skipper acknowledged he is missing out on campaigning digitally and shared plans of his soon-to-be website.
"I know at times I can probably come off as an introvert," he admitted before chuckling. "I'm pretty sure I'm not the only one."
As far as policy, Skipper said there are many fillers to his platform. Like most other candidates, Skipper believes homelessness is the most pressing issue. He also intends to address crime and policing if elected.
"It has to be reassured. People have to understand that they are putting other like-minded individuals in positions to protect them and those individuals that have been given that responsibility, that have chosen that responsibility, should understand that they are dealing with people. They are not dealing with subordinates," he said, referring to policing.
Skipper hopes to bring people together through his vision of "moving forward."
"I would like to close that gap off," he said, referring to residents of different races and age groups.
Anthony Tyson
Real Estate Agent, 49 years old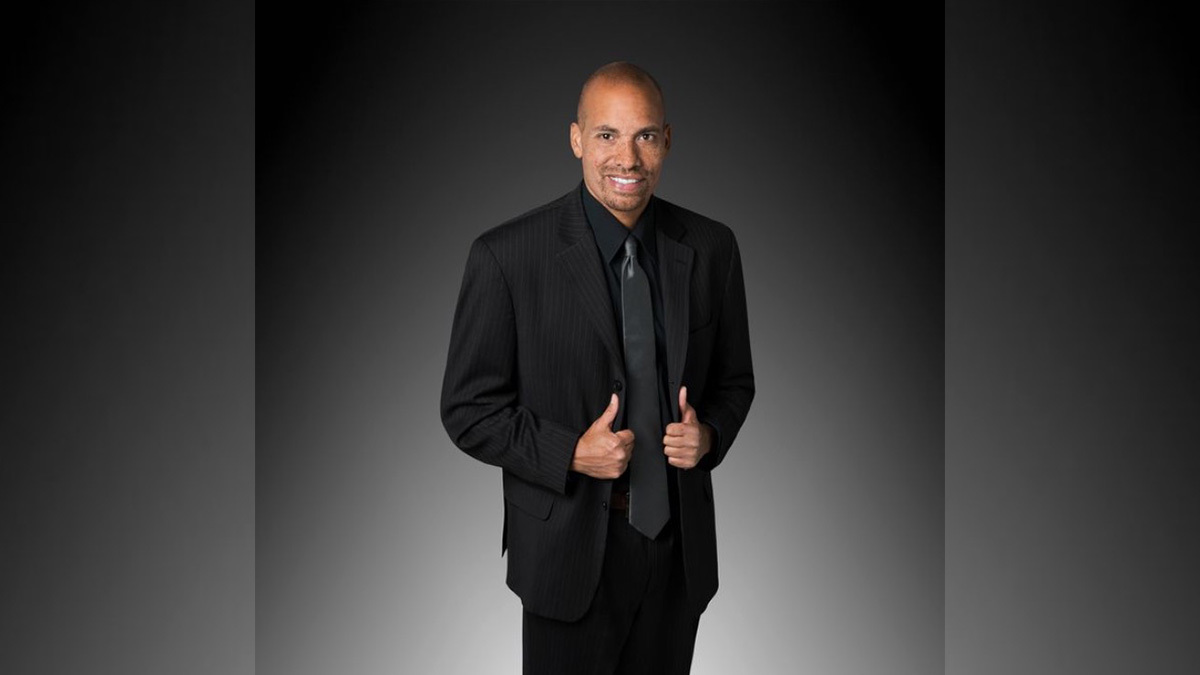 When Anthony Tyson first saw his name and "political candidate" next to it, he "freaked out." When it comes to running for office, Tyson said he sees the role as joining a team that he believes he can help.
Tyson relates much of his life to sports, as he developed a strong relationship with athletics. At North High School, Tyson played basketball under Riverside Sport Hall of Fame inductee Mike Bartee. In more recent years, he has coached and become a frequent jogger who, while on his runs, sees the issues in the ward right before his eyes.
"I run Sycamore Canyon," Tyson said. "I fell in love with that place during the pandemic. Sometimes when I run up to an area where there are warehouses, I can smell the pollution. I sent that to Andy Melendrez but I never got a response."
As a resident, Tyson did not know how to best act on this issue, but if elected into the council he plans to work on leveraging the California Air Resources Board.
Tyson acknowledged that he is joining the race as an "outsider" with no experience in policy – and he is okay with that. In fact, he takes joy in knowing that he is a resident with firsthand knowledge of the area. Tyson said he is not trying to be anything he is not.
"One thing is I am going to be honest and truthful, and I am going to use a common-sense approach," he said.
Tyson, through his coaching and natural ability to make friends, has people who are cheering him on. Likewise, he knows others who have serious doubts. Perhaps his upbringing has led him to step into this unique arena.
Despite hesitations of using the term "political" to define himself, Tyson's background is ripe with leadership examples. His father was a deputy sheriff and his aunt, Sue Strickland, was instrumental in helping Riverside integrate its schools through busing. He also says he is a descendant of the first African-American U.S. Senator, Hiram Revels.
Tyson hopes that residents will recognize his roots in leadership and be encouraged to get involved.
"Being a part of community stuff is just kind of what they do. We definitely want to have a voice … if we can just keep other people encouraged to be a part of the process," Tyson said.
Hot Topics in Ward 2
Ward 2 has experienced a high volume of change in recent years. Some positive examples include UCR's opening of its School of Medicine, a steady decrease in crime and the California Air Resources Board arriving on Iowa Avenue. But, as Councilman Melendrez put it, being a council member is a "balancing act." With homelessness rates rising and an influx of warehouses and big rigs in the ward, the next council member will have plenty to address.
Homelessness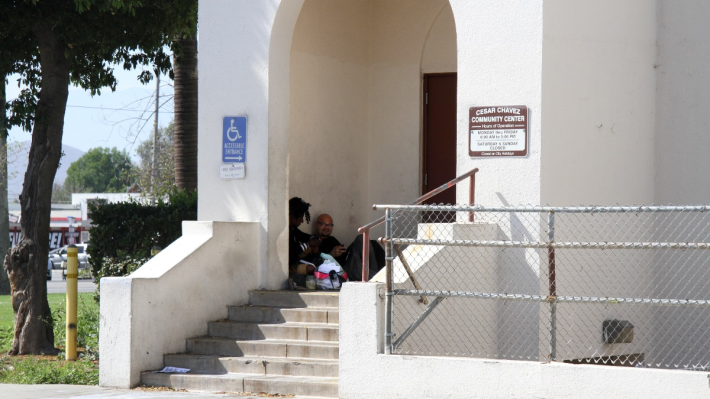 Every candidate running for council has issued a statement on homelessness and for some, this is the number one issue on their platform.
For Tyson and Huerta, the city needs to continue work with local organizations. Huerta also advocates for the city to focus on prevention programs, keeping residents away from the pathways that may lead to homelessness.
"If we can invest in the youth and prevent stuff from happening, prevent them from joining gangs, prevent them from getting into addiction, prevent them from making wrong decisions that can lead to homelessness, I think that's where we really need to harness our energy to try and solve these issues," Huerta said.
As a commercial real estate agent, Tyson expressed a specific interest in how the city manages housing, which is why he considers accessory dwelling units as a possible aid.
"Homeless and housing are all rolled into one," Tyson said.
Cervantes shares this same sentiment. As a renter herself, Cervantes said that she has experienced just how difficult it can be to find a place to rent, and the pandemic only exacerbated homelessness through evictions.
According to Cervantes, the first action should be helping those experiencing homelessness transition from the streets to temporary and supportive housing where essential and critical services like mental health can be accessed.
Cervantes and Paredes alike feel that the city has done an efficient job in addressing homelessness. Paredes feels that now it is time the city adopt a regional plan and approach the county and surrounding cities to see how to share the collective responsibility. He also said this issue is leading to an "aggressive vagrancy" issue where residents are less safe, particularly in areas like University Avenue.
Ayra agrees that Riverside should hold other cities accountable. He seeks to support the Office of Homeless Solutions through community partnerships and volunteer staff. He also advocates for more city-organized encampment clean-ups and more county resources to aid with mental health.
Skipper would like to provide incentives for transients and individuals experiencing homelessness to become more self-sufficient.
"I had always considered a voucher system for the transients, for the homeless that are here in the city. If they are willing to pick up trash, if they are willing to put in some hours of work, then they will be rewarded," Skipper said.
Warehouses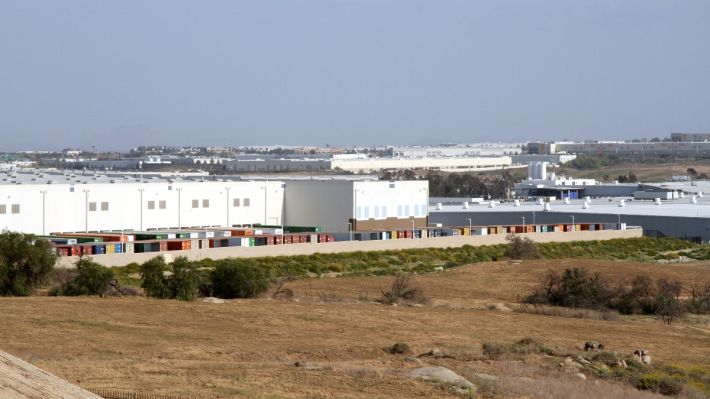 In the Inland Empire, the influx of companies that utilize warehouses and trucks has been a longstanding subject of debate.
Paredes believes that warehouses serve an overall positive purpose, particularly in bringing jobs and adding to the local sales tax.
"Those workers go into the community, and they buy Starbucks, they buy a burger, they go to dinner," Paredes said. "That's how you create sales tax revenue."
"I get that trucks are big, they're bulky, but if you don't like them then cancel your Amazon Prime account today. If you don't like them, don't be shopping online and go to a store which is just going to create more cars on the road," Paredes said, referring to delivery trucks.
Arya disagrees.
Ayra questioned the quality of jobs coming in, suggesting that for too long the city's model of "any job is a good job" reflects the prioritization of short-term profits.
"My priority is going to be moving away from the warehouse industry aggressively and prioritizing a future focus to the economy of utilizing the California Air Resources Board to expand the number of green and sustainable jobs that we have in the area, prioritizing those partnerships that would bring in tech and other industry jobs," Ayra said.
Huerta suggests looking at this issue on a case-by-case basis.
"I don't want to put hundreds of warehouses, but if we need one here or there, that's not a bad thing to have," he said. "Again, as long as it's not interfering with the quality of life.""We want a big gym, just like the size of King High School, because we want to get the players like Kawhi Leonard and Tony Snell to attend schools like North so they can have a greater influence in the community," Tyson said.
Other Issues
Cervantes wants to invest in the development of "green infrastructure," and believes recently awarded grants would be a great start.
These grants, the Affordable Housing and Sustainable Communities Grant and the Transformative Climate Communities Grant, total $31.2 million and are specifically meant to better the Eastside through projects that reduce greenhouse gas emissions and help create a healthier community.
By taking advantage of these grants and partnering with local organizations, Cervantes said she would like to "be a champion on expanding health and the wellbeing of the neighborhood for residents."
Skipper suggested the issue of equal access to education and technological resources. He said that he was keeping his eye on advancements such as Starlink, a subdivision of Elon Musk's SpaceX program, which seeks increased global connectivity.
"I do want to get Riverside on board with any type of grants that might become available to promote or involve Starlink with Riverside on an in-depth level," Skipper said.
As a North High School alumnus, Tyson said he is interested in reinvesting in a school that has a long history of excellence in sports.
June 8 Election
The General Municipal Election is on June 8, 2021. Residents will elect members of the city council for Wards 2, 4 and 6 for a five-year term by mail ballot only. Only residents with an address in the respective ward can vote.
Don't know what ward you're in? Find your ward here. You can direct any voting-related questions to the city clerk's office.
Comments