Arcade Coffee Roasters have been a specialty coffee mainstay of Riverside for years, and have played an integral role in the growing coffee scene in the Inland Empire over the past decade. After 2 years as a "pop-up" out of their roasting warehouse, Arcade's Tasting Room opened its doors in May of 2017, followed by The Bakehouse in October 2021 which was, in turn, swiftly followed by the opening of Arcade Downtown in April of 2022.
The process of opening The Bakehouse, formerly known as Jammin' Bread, sparked something particular for the Arcade leadership. After dialing in their Tasting Room experience on Chicago Ave, The Bakehouse proved an exciting expansion of the Arcade brand, with in-house pastries and bread, and even a pilot run of what Arcade brunch and evening dining service would eventually be downtown. Garnering acclaim with an L.A. Times-voted Best Bakery award, the Bakehouse was a quick success on multiple levels.
"We decided as a partnership last year that we wanted to continue to grow as a company and we really liked the model of taking over Jammin' Bread," said Owner Stevie Hasemeyer.
"There was already an existing place that people were used to going and buying things from or buying a similar product. The infrastructure was already there, the equipment was there, the layout was there, and we just kind of went in and we made it Arcade. For us, it's like, are there any other concepts in Riverside that are like Jammin' Bread? That we could just come in and make it feel a little bit more like Arcade, but keep that brand going?"
The answer, as it turns out, was about six miles away.
Hasemeyer recalled, "We said if Backstreet ever became available, we would want it."
That's right - another established Riverside jewel, The Backstreet, will join the growing Arcade family as its 4th location on May 19. Originally opened by the McClusky family in 1967, the Nelson Street legend has been slinging sandwiches and winning Riversiders over one banana cream pie at a time for 66 years.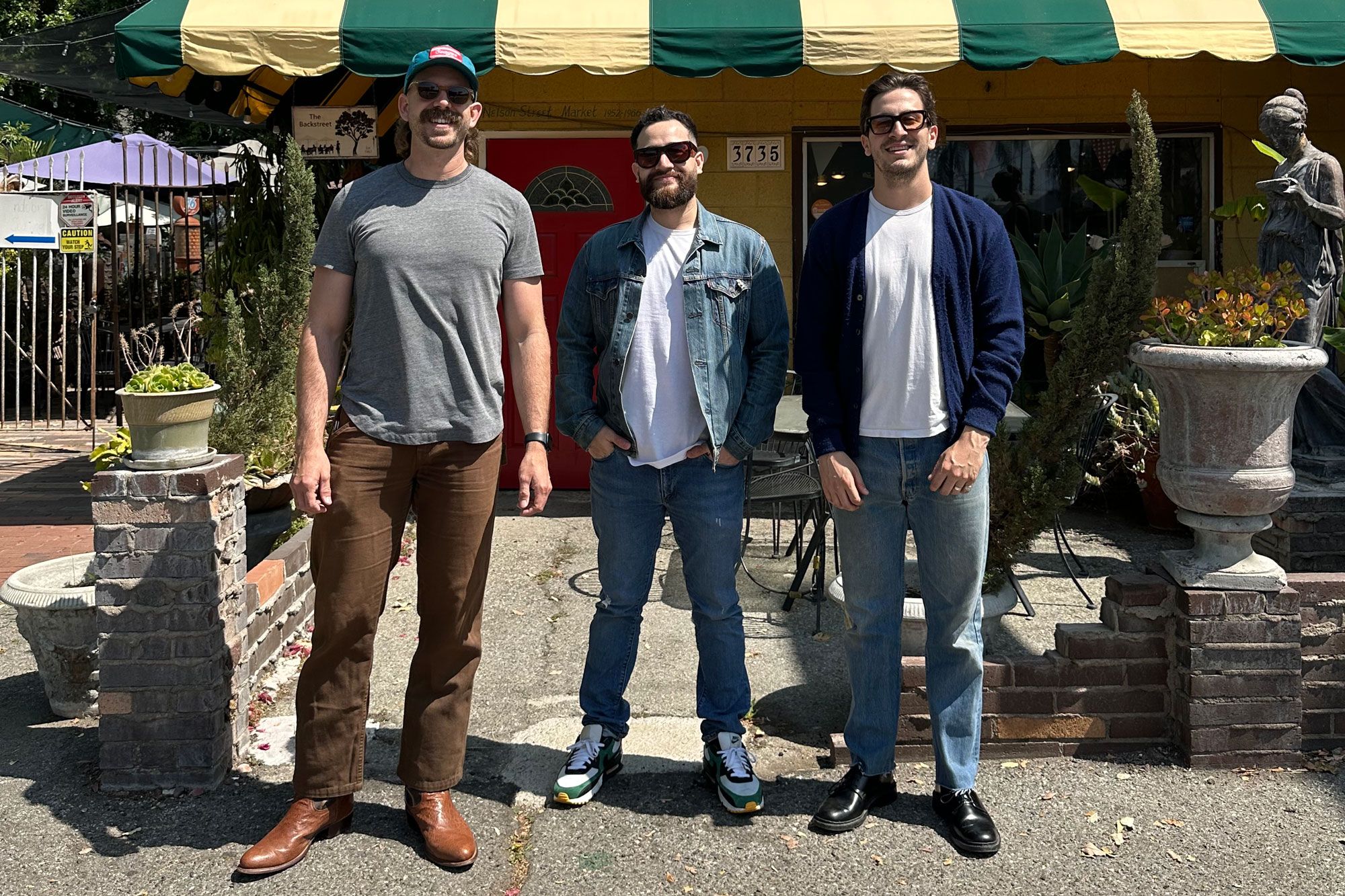 Executive Chef Ronnie Tucci says, "It's Riverside's best-kept secret. There's a place doing this kind of food and doing this type of stuff in Riverside!"
"I've been in Riverside 25 years and I actually didn't know about Backstreet until I was probably 20. It was an awesome little oasis," Hasemeyer said when asked about his experience with the legendary Riverside institution, "the thing that drew me to it so much was, this is a place in Riverside that's awesome and cool just because it's awesome. Not just because it's in Riverside. When people use the phrase, 'Oh, it's cool for Riverside,' it just drives me nuts because I'm like, dude. No. That's not acceptable. It can't just be cool for Riverside. It has to be cool just because it's cool or good because it's good."
It's that awesome-for-awesome's-sake atmosphere that Hasemeyer and Arcade partners Ronnie Tucci, Shane Levario, Brian Jaramillo, and Rob Dodman want to maintain and amplify with the "vibe" that Arcade locations have become known for. The Backstreet has been awarded many times over, including "Best Tasting Sandwich" and "Best Outdoor Dining" in the Inland Empire, and is a beloved dining location for many. It's a tall order to take such an establishment to new heights, and the leadership at Arcade is up to the challenge.
"Everyone knows about [The Backstreet] for a reason," Tucci said, "So we want to go in there and learn. Then we can start to make the changes. You know, what can we do to make it Arcade? We know how to work with vendors and make slight tweaks to a menu to like, really make it pop."
Hasemeyer adds, "Everyone asks me when I tell them, 'You're not going to change anything right?' and I mean, my answer is always, well, no - not right away. But eventually, things need to change. It can't stay the same forever, but like Ronnie said, we want to go in as learners and figure out what's working and what's not working, and then make subtle changes along the way. But our goal is that when people walk in, it still looks and feels like Backstreet, and it tastes like Backstreet.
So, then, what does a company primarily dealing in coffee have to bring to the table for a sandwich shop? According to Stevie Hasemeyer, you need not look any further than the Arcade purpose statement for your answer  as to the scope of what the brand is committed to creating, wherever they go: "We exist to enrich lives by inspiring others to create shared moments, relationship, and a sense of belonging for all."
"I don't think coffee has ever been the purpose of what we're doing," Hasemeyer contends. "The purpose has always been about inspiring others to create shared moments, and helping other people see the potential of Riverside, the potential in themselves. I mean, even from the beginning, our purpose statement had nothing to do with coffee. We were intentional about that because it's like, coffee is the thing that we do right now. But it's not our purpose, you know. It's not why we're doing this."
As the Arcade partners tell it, it's all part of a broader and deeper passion for investing in the community and people of Riverside in a way that transcends coffee alone.
However, if you coffee enthusiasts are concerned that it will be left in the wake of nostalgic sandwich goodness, be put at ease. When asked if or when Arcade Coffee service will be implemented at The Backstreet, Hasemeyer assured, "Oh, yeah. Well, that we will change. If not day one, day three, for sure."
Comments