Ever had dreams of being a Formula 1 or NASCAR driver? The kids on the Discovery Plus show, Baby Drivers, certainly have. With the help of Coach Troy Adams, seven kids and their families are well on their way to fulfilling their potential as they learn the ins and outs of being a professional driver.
The Adams Motorsport Park is located on Market Street Riverside, CA. This is where the baby drivers named Lil Troy, Grayson, Hudson, Asher, Diana, Diesel, and the Coach's son, Truly, all hone their racing skills and receive instruction from Coach Adams. Coach Adams' passion had always been with the youth.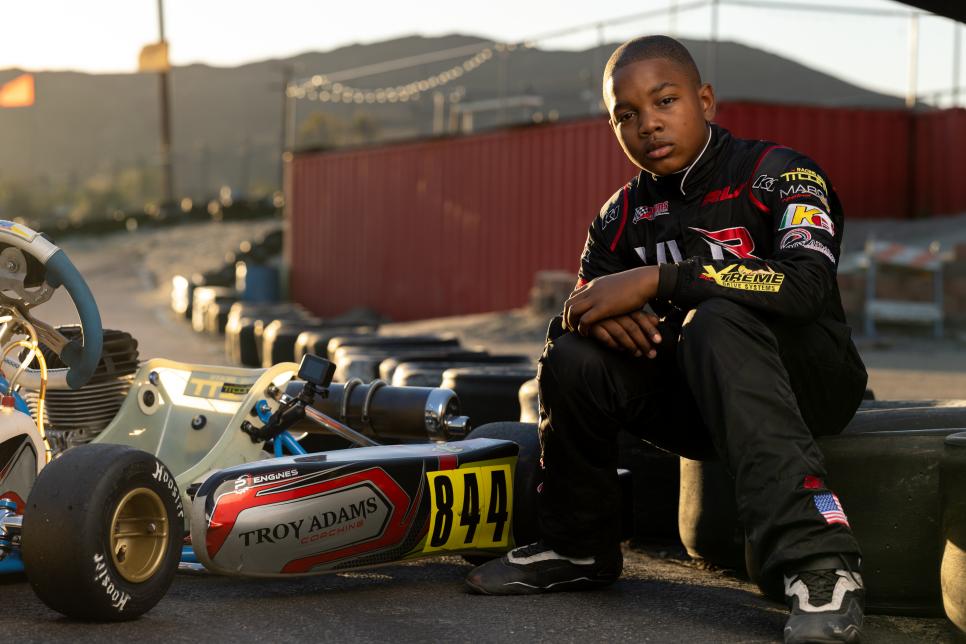 "That's where the foundation is, where everything starts. A lot of organizations start at 14 or 15. Even the driver diversity program starts at 14 or 15 years old." Coach continues, "All the other series or sports like Pop Warner, T-Ball, even soccer starts at five or six years-old, racing's really the only one that doesn't, and if you create a solid foundation in the beginning, then they will never fall."
It's not just about raw talent alone, for Coach Adams there are certain things he's looking for in his future drivers. "I look for the desire to be great!" said Coach Adams, "desire to be great but also having the mental fortitude to stick with the training and having great focus." Above all else, Coach Adams says motorsports isn't just about being fast. You must also be smart and mentally strong.
In motorsport, it's tough to be in a top team that continuously wins week in and week out. Having the mental fortitude is very important so that when a driver doesn't continuously win they keep the desire and passion to carry on with competing. Drivers have to constantly focus and deliver good results for the team, faltering or continually falling off the pace from the competition can result in getting a lesser role within the team, or being outright replaced.
"It's very important when they sign a deal to be on a legitimate team, not really a beginner's team, because you only get one shot at it, especially as a minority, you only get one shot at this particular sport," stressed Coach Adams. The coach's background in open-wheel racing and NASCAR makes it easier for him to teach the kids about the sport's fears, challenges, and business aspects.
Coach Adams isn't one to mess around playing with people's time or hard-earned money. It's evident on the show and in person that Coach Adams is a person who demands hard work, respect, passion and focus. In return, he gives his driver's his full attention, dedication, passion, essential instructions and stepping stones to make them successful in the world of automobile racing. This isn't solely directed to the baby drivers. It also extends to the parents of the drivers.
The children racing wouldn't be the only ones facing drama. If you were to see the Baby Driver's show, you'd see that the parents also have their share of drama. According to the coach, "Crazy thing about Baby Drivers, I'm going to say that 95% is true drama. Lucky thing about Discovery is that they don't tell us what to say or put words in our mouths, but the majority of what you see on the show is real life." On the show, Coach Adams repeatedly states he doesn't like drama in his program. He especially doesn't like it when the parents start fighting between themselves because those emotions tend to trickle down to their kids. The problematic behaviors between the parents' cause strife amongst themselves and the kids, we've seen multiple examples of this on the show, and it wasn't pretty at times.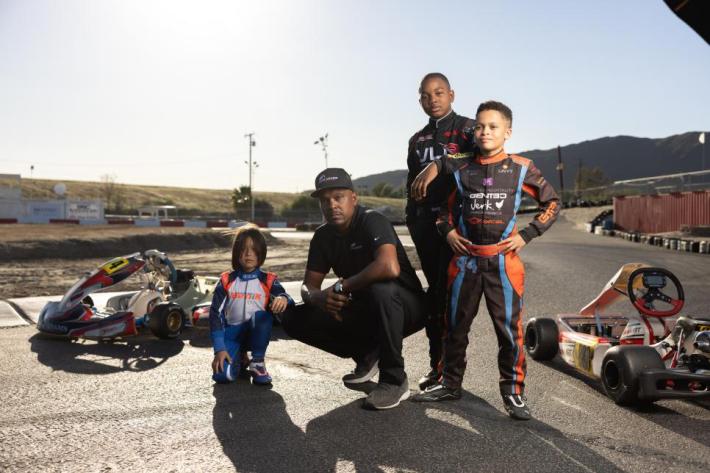 Discovery Plus discovered Coach Adams and his family-owned track because of their diversity within their program. "We were up against five different shows across the United States," states Coach Adams, "My wife has been a beast in corporate prior to working with me here at Adams Motorsport Park, and after a casting type deal, they came out and shot our program."
Adams Motorsport Park might be the only African American owned track in the United States, maybe even the world. Coach Adams teaches boys and girls of different ethnicities and is very successful at that. Coach Adams has one student in the NASCAR Truck Series, three in the NASCAR Xfinity Series and countless students in Sport Car Racing Series. Adams has taught over 50 students who have achieved their goal of being professional race car drivers.
For more information on Adams Motorsports Park visit adamsmotorsportspark.com or troyadamscoaching.com.
Comments