The Riverside Philharmonic Orchestra is set to deliver a moving tribute to veterans with their highly anticipated "Concert for Heroes, A Tribute to Veterans." The event, which has become a beloved annual tradition since 2001, will take place at the historic Riverside National Cemetery on Monday, July 3. Music enthusiasts and patriots alike are invited to this celebration of both symphonic talent and national pride.
Mirroring the renowned Boston Pops celebration held on the Fourth of July, the Concert for Heroes has emerged as a cherished community gathering, paying homage to the valiant men and women who have served in the armed forces. Remarkably, this is the only symphonic concert ever staged in any of the 155 VA national cemeteries nationwide, adding an exceptional sense of significance to the occasion. Furthermore, this year's concert will serve as a special commemoration of the 50th anniversary of the National Cemetery Administration.
Keith Allen, the Executive Director of Riverside National Cemetery, expressed his excitement about the upcoming event, stating, "The National Cemetery Administration was established 50 years ago on September 1, 1973. Riverside National Cemetery conducted the first burial of the expansion cemeteries under the new organization. Over the years, we have grown to become the largest and busiest VA National Cemetery. We are proud to partner with the organizers of Concert for Heroes to commemorate this important milestone. The cemetery is a living testament to the freedoms and liberties that we enjoy."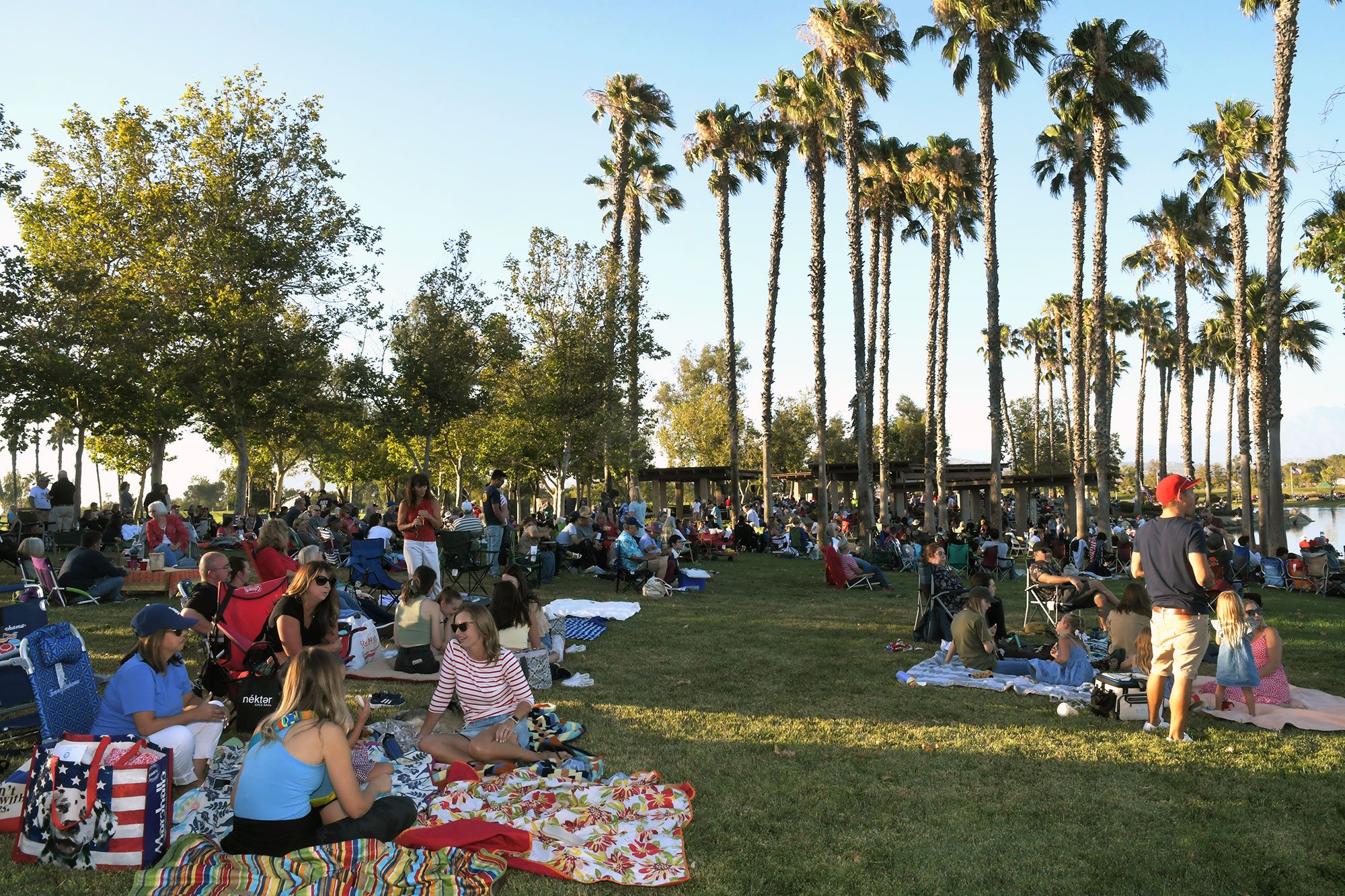 The concert will feature pre-recorded music, beginning at 6:30 p.m., followed by the awe-inspiring performance of the Riverside Philharmonic Orchestra at 7:30 p.m. The grand finale of the evening will be a spectacular fireworks display, illuminating the night sky with vibrant colors and symbolizing the collective gratitude towards the veterans who have selflessly served their country. Admission to this remarkable event is entirely free of charge, allowing everyone to come together and participate in this remarkable celebration.
Anticipating a significant turnout, the cemetery is preparing for a large crowd. "Pre-Pandemic, there have been approximately 5,000 people in attendance, and the amphitheater at RNC holds approximately 2750 people. If you wish to have a seat in the amphitheater, please be in place no later than 6 p.m. to secure seats," urged Keith Allen.
In addition to seating in the amphitheater, attendees are encouraged to bring their own lawn chairs and blankets to comfortably enjoy the concert from the grassy areas surrounding the amphitheater. While alcoholic beverages are strictly prohibited, individuals are welcome to bring food and cold drinks to enjoy throughout the event.
Comments