As we approach the end of Black History Month, I would be remiss to not look back to 1914 when a prominent Black educator visited Riverside.
Dr. Booker T. Washington, a respected educator and reformer, made a brief stop in the city to deliver three lectures on Sunday, March 22, 1914.  He began his very busy day speaking at the morning service at First Congregational Church of Riverside. A report stated that Washington was heard by the largest crowd that ever assembled in a Riverside church. He was described as a man who was rather ordinary in features, but his power was found in his speech; he spoke clearly, with earnestness for his cause and a delighted sense of humor.
On that day, Washington told the story of how he was born a slave on a plantation in Franklin County, Virginia around 1858. He pointed out having only vague knowledge of his exact origins and ancestry. The sentiments are also reflected in his autobiography, "Up From Slavery." An excerpt from the book reads:
"The earliest impressions I can now recall are of the plantation and the slave quarters, the latter being the part of the plantation where the slaves had their cabins…. Of my ancestry I know almost nothing…. Of my father I know even less than of my mother. I do not even know his name. I have heard reports to the effect that he was a white man who lived on one of the nearby plantations."
Outlining small details from his childhood, he informed the audience that from a young age he wanted to obtain an education and was strongly encouraged to do so by his mother. He told of having heard about a school in Hampton, Virginia, to which he would later walk almost 500 miles.
Upon graduating from the Hampton school, Washington began teaching on his own. In 1881, he was asked to start a school for Black Americans in Tuskegee, Alabama. He later traveled and gave speeches across the U.S. to help fund what became the Tuskegee Normal and Industrial Institute. (It is known today as Tuskegee University.) For over half his life Washington worked to continue building and promoting the institution, remaining active as its head leader until his death on November 14, 1915.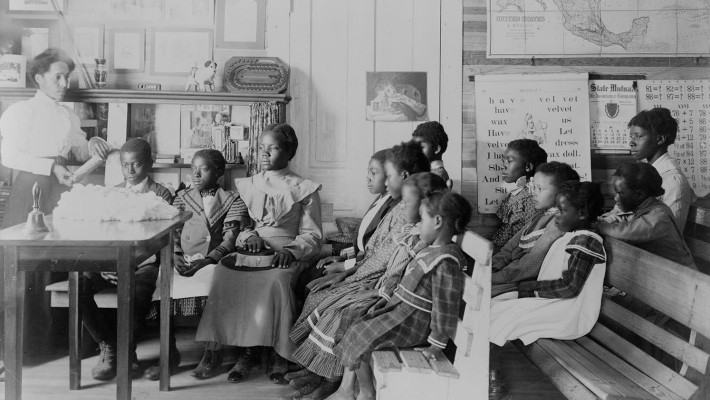 Around 3 p.m. later that Sunday afternoon, Washington addressed a crowd of about 500 people at Second Baptist, a historically Black church in Riverside, on Twelfth Street and Howard Avenue. (The church has since moved to Ninth Street.) The sanctuary was overflowing with residents from Black communities across the Inland Empire, from San Bernardino to Redlands and other neighboring cities. With passion and eloquence, Washington spoke for over an hour, encouraging the vast audience to work on advancing both their education and social statuses.
By the early evening, Washington had traveled down Magnolia Avenue where he reviewed the regimental parade at Sherman Institute (now Sherman Indian High School.) He then addressed students and faculty in the dining hall, the audience once again deeply impressed with his earnestness.
At some point in the day, Washington had accompanied Frank A. Miller, a prominent Riverside leader and promoter at the time, to the top of Mount Rubidoux where they took in a panoramic view of the city. Washington then stayed at the historic Mission Inn during his visit per Miller's personal invitation. In fact, when Washington requested his meal be sent to his room due to unpleasant experiences in other places, Miller insisted he eat at his private table.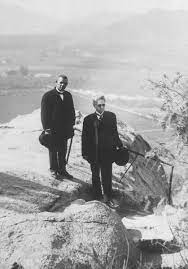 For his last speech, Washington capped his day in Riverside around 8 p.m. in the Music Room at the Mission Inn. Unsurprisingly, every chair in the hall was filled. He spoke about the importance of an education and the founding of the Tuskegee Institute in Alabama, to which many later gave generous donations.
Today, our city remembers Washington for his eloquence, his strive to educate masses on the matters of race and equality, and his unique ability to engage the minds of a white and Black audience alike.
Comments