The City of Riverside has garnered a $10 million state grant to fund the new Spc. Jesus S. Duran Eastside Library, moving the city significantly closer to the $20 million needed for the project. The grant is part of the California State Library's Building Forward Library Facilities Infrastructure Grant program.
The funds will enable Riverside Public Library to construct a standalone branch, replacing the current facility in a shopping center at the corner of University and Chicago Avenues. The new library will be built at Bobby Bonds Park near University and Kansas avenues.
"The new location at Bobby Bonds Park will not only be more accessible but will also create a synergy with the park, offering residents a one-stop destination for leisure and learning," said Erin Christmas, Library Director for the City of Riverside.
"I cannot express the excitement and pride my heart and head is feeling," said Tina Ruvalcaba, Spc. Jesus S. Duran's daughter when asked about the new library. "With the new location and state of the art facility, the Eastside residents will be able to learn of my father's short life and his heroism. It will be a great, safe location for children and teens in this neighborhood!"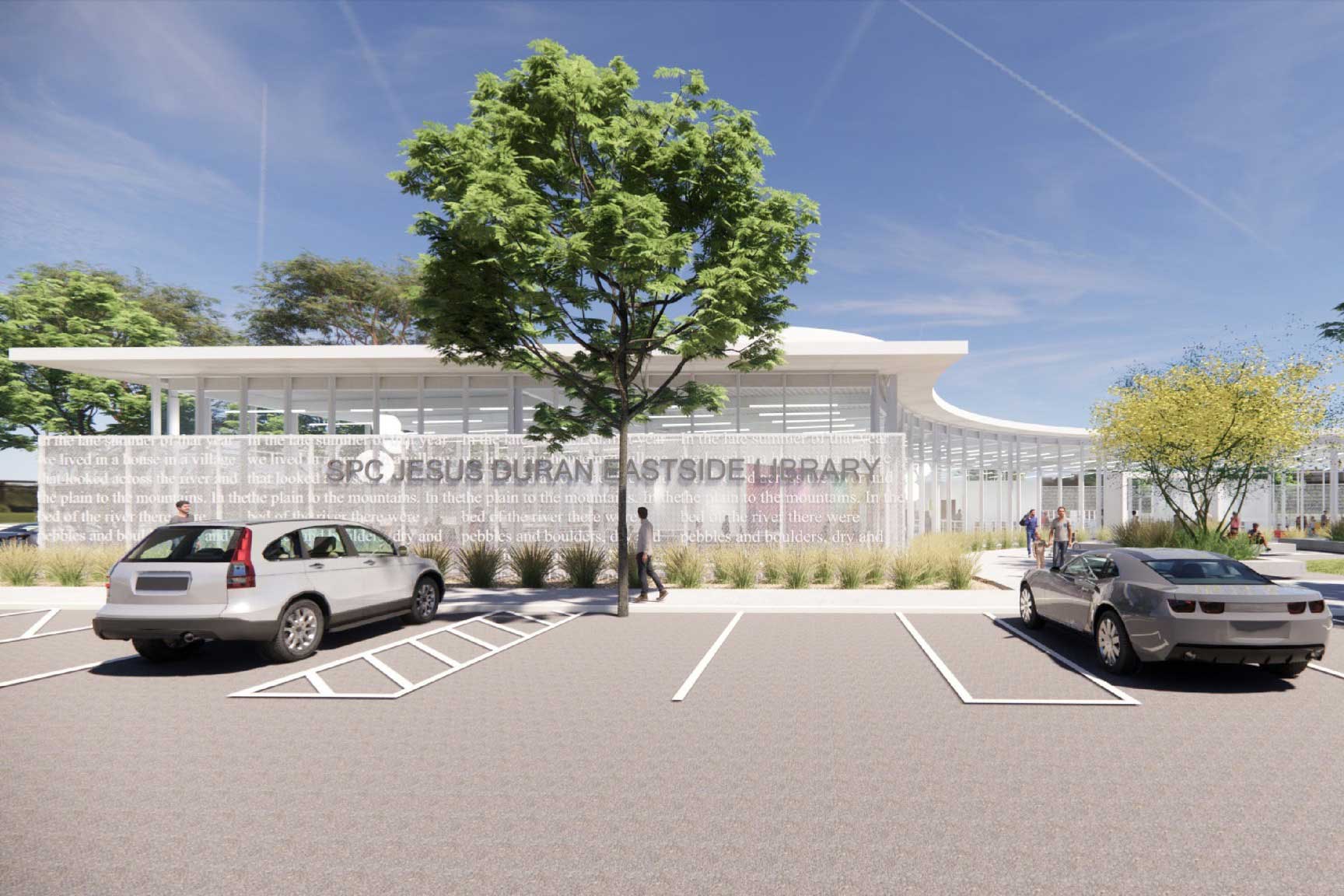 The $10 million allocation complements a prior $4.5 million state grant and an additional $1 million recently committed by the city. The project is currently in its design phase.
When asked about the design, Erin Christmas expressed particular enthusiasm for a flexible program space that will allow for indoor-outdoor programming. "This feature will be on the side closest to the Chavez Center, adding a distinct element to the new library," said Christmas.
Mayor Patricia Lock Dawson lauded the funding, noting that libraries serve as "trusted neighborhood hubs for learning, innovation, and connecting."
Christmas also pointed out a fiscal advantage. "Transitioning to a standalone facility will save approximately $280,000 in annual lease payments for the current location," she said.
The California State Library's Building Forward program has disbursed over $172 million to 34 local libraries across the state. This initiative addresses critical maintenance needs, improves energy efficiency, and broadens digital and physical access. As a result, seven new library buildings—including Riverside's Duran Eastside Library—will be erected, and 27 existing libraries will undergo energy-efficiency upgrades.
Comments