New City Council ward boundaries, established through the Reshape Riverside process, officially took effect on July 13. The new boundaries will impact the upcoming council elections scheduled next year.
The decision to approve the new ward boundaries, reached by a 5-2 vote on June 13, marked the conclusion of the 10-month Reshape Riverside process. The extensive undertaking involved a series of community meetings which evoked substantial public input. Councilmembers Clarissa Cervantes and Chuck Conder dissented, expressing their preference for different maps.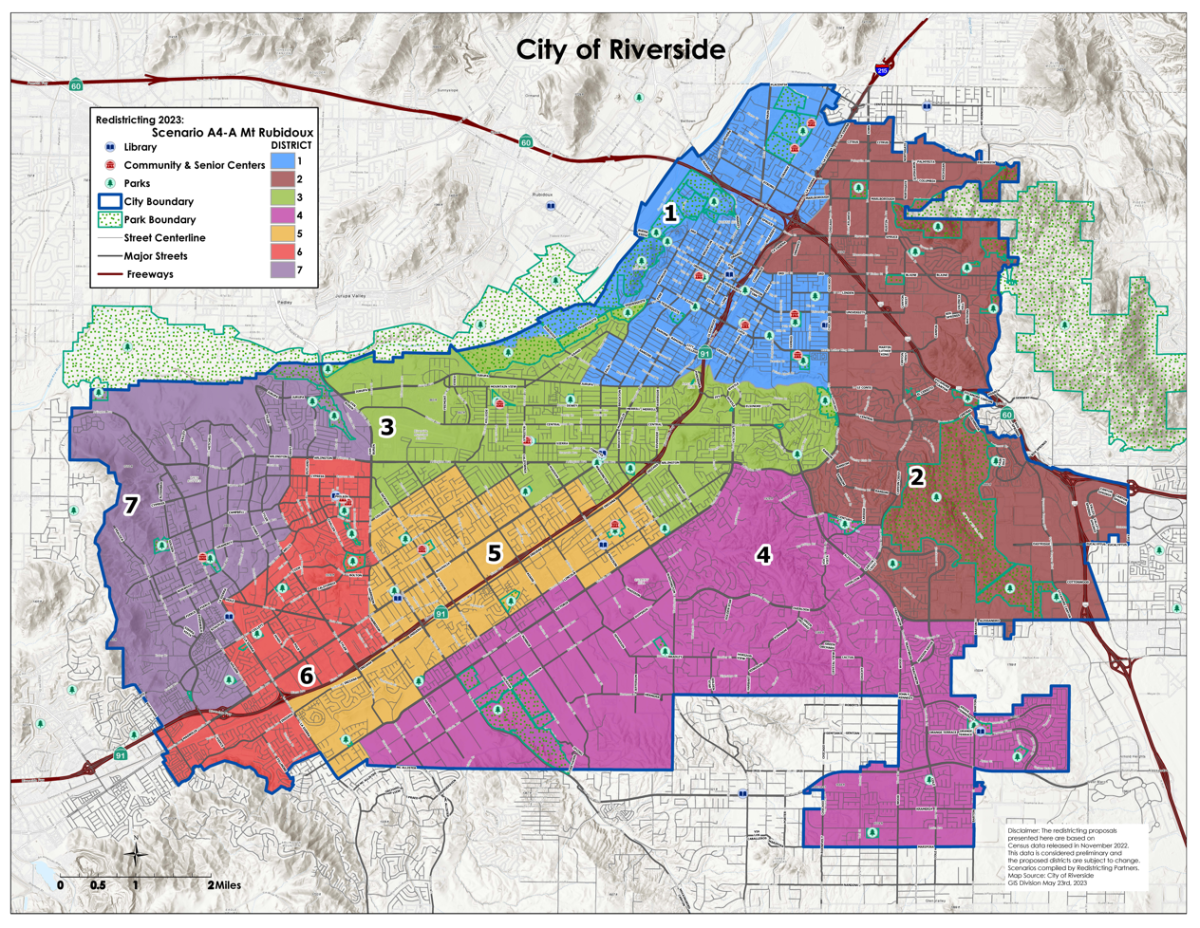 The new maps represent a significant change for over 50,000 Riversiders who now live in a different ward than they used to. 27,670 residents will now be eligible to vote for City Council elections in wards 1, 3, 5, and 7, both in March and November of 2024. 22,870 residents who would have been votin next year will be deferred until the new boundaries for wards 2, 4, and 6 take effect during the elections in 2026. Riversiders will continue to be represented by the Councilmember who previously represented their geographical area until the next election occurs in that ward.
During the redistricting process, many potential maps were proposed by individuals, community groups, and Redistricting Partners, the city's consultant. The final map was chosen as City Council deemed it the most suitable option for complying with the Fair Maps Act and reflecting the testimonies received from Communities of Interest during the Reshape Riverside process.
The approved map keeps 16 neighborhoods intact while dividing 11 others. Notably, the map establishes four majority-minority wards in wards 1, 5, 6, and 7.
Comments