The Raincross Master Chorale, Riverside's respected community chorus, has announced two significant updates.
The first announcement introduces the appointment of local conductor and singer Jonathan Osbrink as the artistic director for the upcoming 2023-24 season. Having previously led the choral music program at Ramona High School and now serving as the choir director at Calvary Presbyterian Church, Osbrink's strong commitment to musical excellence makes him well-suited for the position. Expressing his enthusiasm, Osbrink stated, "I am pleased and excited to be the next conductor of the Raincross Master Chorale. I am anxious to begin a long collaboration with the group, discovering new, bright horizons in choral music."
In addition to presenting at least three concerts each year, the Raincross Master Chorale awards college scholarships to support young vocalists pursuing a major in music.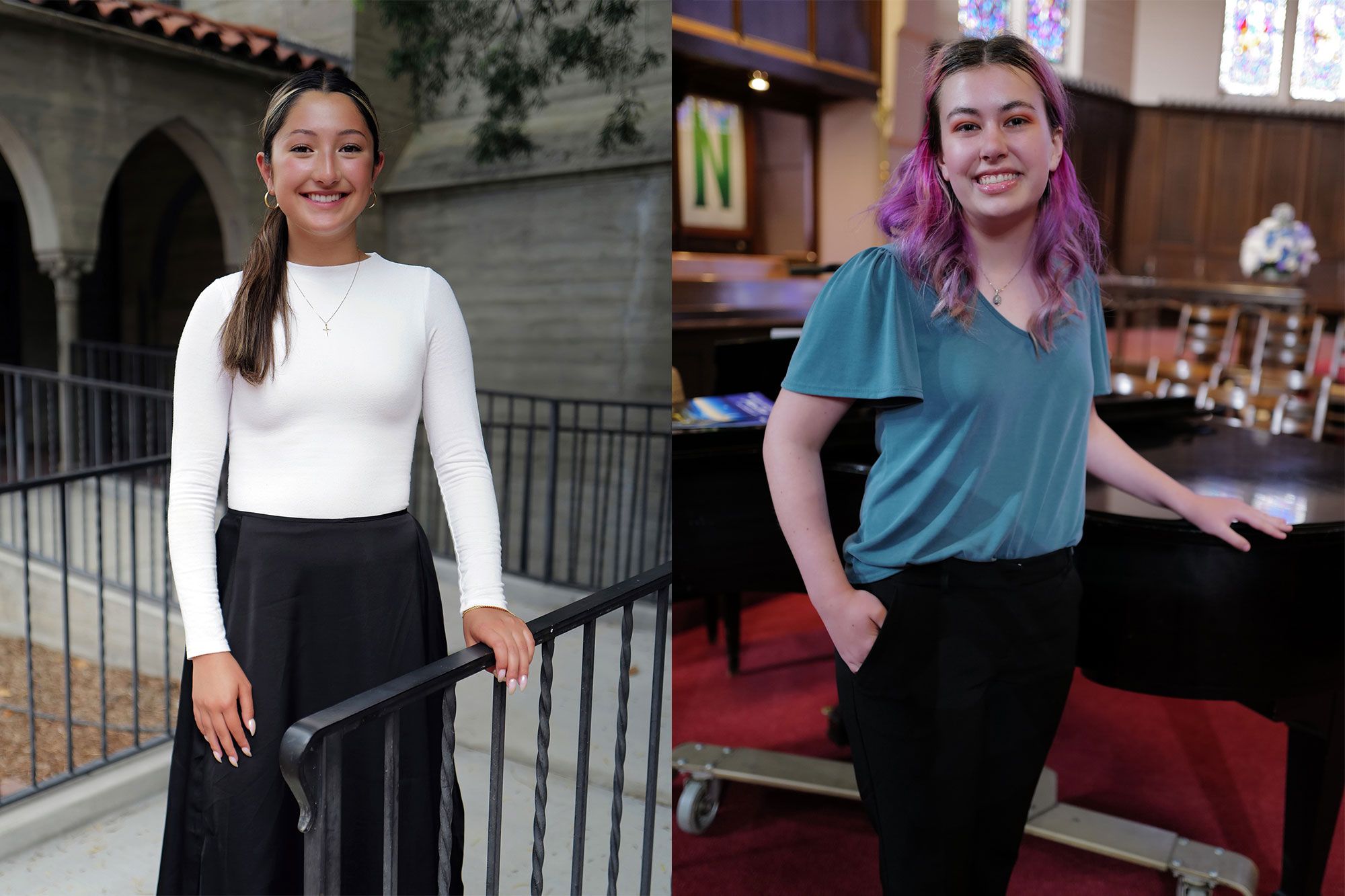 This year, two young singers from Riverside have been selected as recipients of the Raincross Master Chorale's college scholarships. Elyse Abad, a graduate of Riverside's Martin Luther King, Jr. High School, and Aubrey Rhoades, a graduate of John North High School, have each been awarded scholarships of up to $1,000 per year for four years. The scholarship winners were chosen following auditions and solo performances during the Raincross Master Chorale's Spring concert, held on May 21 at Calvary Presbyterian Church in Riverside.
Elyse Abad, recognized for her exceptional talents as the "most talented" and "best vocalist" of her class, has already gained recognition as a featured singer at The Grove Community Church. With impressive appearances in numerous musical theater productions, Abad's dedication to vocal music has led her to pursue a major in the field at California State University, Long Beach, with aspirations of becoming a professional singer.
Aubrey Rhoades, a graduate of John North High School, has also demonstrated exceptional talents as part of Riverside City College's music program. Rhoades has been part of top vocal groups during her high school years and currently contributes her voice to the RCC Chamber Singers and Vocal Jazz. Rhoades's dedication to her craft has earned her an invitation to participate in the esteemed Jeju International Choir Festival & Symposium in Korea. Following her studies, she aims to pursue a career as a high school choral director.
The Raincross Master Chorale, consisting of 45 voices, attributes its success to the support of loyal donors and grants from the Riverside Arts Council. As the group prepares to celebrate milestone anniversaries during its 2024 season, it continues to provide exceptional musical experiences to its audiences. Rehearsals for the Fall Season will commence on August 29 at Victoria Presbyterian Church in Riverside, leading up to the concert titled "Falling for Classics" on October 29.
---
More information: Visit the Raincorss Master Chorale online at raincrossmasterchorale.org or on Facebook and YouTube
Comments