Half-way into the Festival of Lights, the City of Riverside is still enjoying the holiday season in full swing. Attractions and entertainment are scheduled to last through December 31, 2022.
The immersive, self-guided experience encourages festival-goers to shop and eat at Downtown restaurants, in addition to the popular food vendors:
Kettle Tyme
Barrett's Tamales
Sweet Shop Candy Shop
The Gingerbread Shop
JC Concessions
Robertson's Roasted Almonds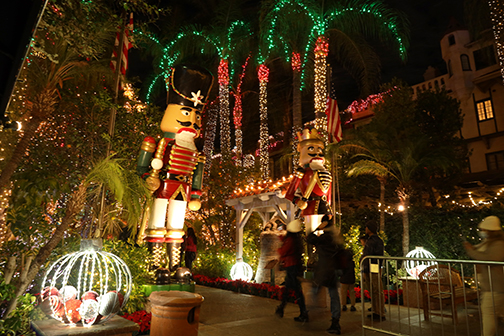 Santa parked his sleigh on Main Street because Riverside is on the Nice List this year.
No cost for pictures
Thursday through Sunday from 5:00 – 10:00 PM
Closed December 25-31, 2022
The entertainment features beautiful community groups and numerous bands sure to catch the attention of all.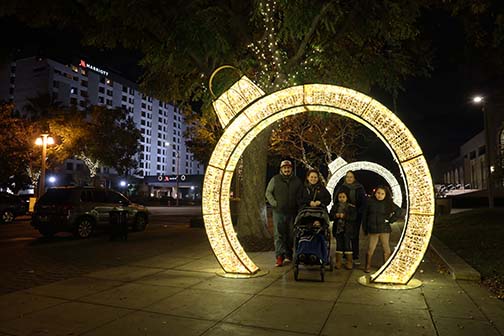 Friday, December 16: Little Folk Music, Dianthus
Saturday, December 17: Vertigo Casino, Cold Culture
Sunday, December 18: Double H (Centennial HS Hip Hop Team), Neiya Arts, Sirens, Aurora Monroe School of Dance
Thursday, December 22: Greg Walker, Yasmeen Salama, The Christmas Cheers, Replandor de Mexico Folklorico Dance Company
Friday, December 23: The Band in the Day Band, Partly Jack
Additional entertainment, such as the Holiday Market Extravaganza, the Century Wheel, and the Artisans Collective can be found at the Festival of Lights website.
Comments