The Cheech's inaugural temporary exhibit "Collidoscope: de la Torre Brothers Retro-Perspective" will be closing January 22, 2023. The exhibition was developed in partnership between The Cheech Marin Center for Chicano Art & Culture of the Riverside Art Museum and the National Museum of the American Latino.
This exhibition is extraordinarily unique. The brothers use an array of materials and techniques that range from the mastering of glass blowing to the more recent practice of lenticular printing, signaling to an appreciation of traditional crafts as well as to an interest in technology and popular mass-produced objects.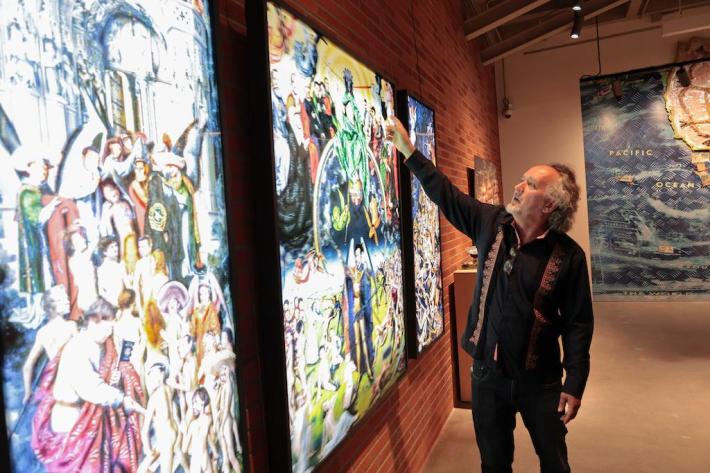 This weekend offers several unique opportunities to see the installation before it closes.
On Saturday and Sunday at 10:00 am, the de la Torre brothers will be leading tours of the exhibition before it leaves for a nationwide tour. The Cheech is also hosting a Closing Celebration Sunday afternoon from 12:00 pm – 5:00 pm.
Comments