What does a half million diapers mean to the Riverside community? It means parents can work while their child is in day-care. It means young mothers can complete their education, so they can get a job. It means children have healthier lives.
This Fall, the Junior League of Riverside (JLR) reached a milestone by giving away 500,000 diapers in three years to low-income families in the Inland region through their Diaper Bank of the Inland Empire.
"Three years ago, we learned that diaper need was a growing issue in our community and there was no local Diaper Bank in the Inland Empire. So, we took on the challenge," said Mandy Hyde, JLR Finance Director.
In 2019, JLR members learned that for families struggling to make ends meet, clean diapers fall to the bottom of the priority list resulting sometimes in severe cases of diaper dermatitis in infants/toddlers. That year they began monthly distribution of diapers and wipes for 30-40 local families.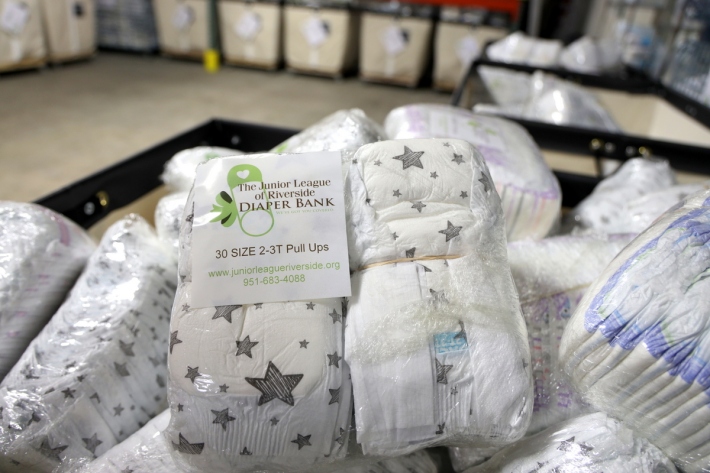 "Not having enough diapers does stress me out from time to time. Especially now that my baby is getting older and eats more so goes through more diapers," commented a recipient of diapers from the diaper bank.
According to the National Diaper Bank Network, 1 in 3 American families report struggling with diaper need, the lack of sufficient diapers to keep their child clean, dry, and healthy. Through the pandemic and the recent surge in inflation, diaper prices have increased 20% in the past year, and the number of families requiring diaper assistance has climbed steadily.
A study by the National Diaper Bank Network found that households experiencing diaper need are on average short by 50 diapers each month. For this reason, the JLR provides exactly 50 diapers monthly to families/guardians registered for the program.
"Diaper need is one of the factors in the cycle of poverty," Hyde said. "Daycares require disposable diapers for a child. Without diapers, the child cannot be dropped off. Without daycare, parents can't work. Without work, a parent cannot buy diapers."
Recent surveying of families accessing the Diaper Bank of the Inland Empire unveiled startling barriers to basic needs: without diaper bank support, 57% of parents/guardians would keep their child in a soiled diaper for longer periods of time, 29% of infants/toddlers would go without diapers altogether, and 44% of families would have less food because of prioritizing clean diapers. As the only Diaper Bank serving the entire Inland Empire region, demand is high.
Currently, through direct distribution and community partners, the JLR diaper bank distributes 15,000 diapers monthly to 300-350 families. Their goal is to increase that number to 500 families by May 2023. Their community partners include Riverside University Health System, The City of Riverside's Project Bridge Program and IEHP. They are continually looking for creative ways to increase their impact and are in discussion with a local school district which has numerous families in need.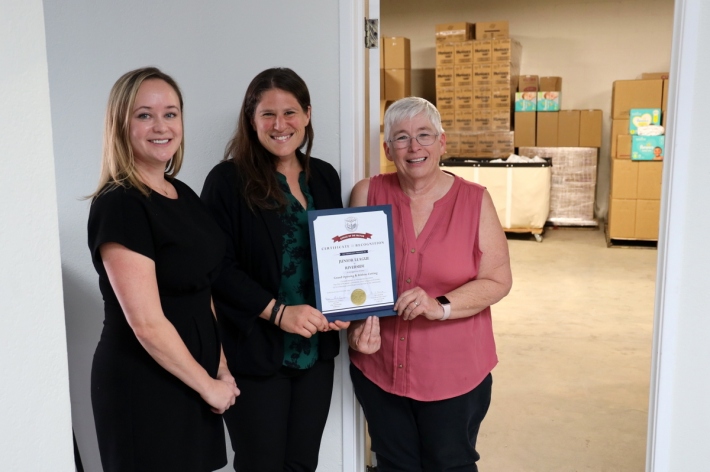 "No matter a child's situation, every child deserves a clean diaper to keep them healthy," Hyde summarized.
The Junior League of Riverside is a woman's service organization that strives to create community leaders and creative positive impact in the community through creating and managing community projects. Learn more about the JLR Diaper Bank of the Inland Empire at juniorleagueriverside.org/diaperbank
Comments