Jane Block has spent the last fifty-five years advocating for women in Riverside County through family and sexual violence prevention, education, and accessible childcare.
The local community champion was born in 1929 in Billings, Montana. She moved to Riverside in 1969 and nearly immediately joined the National Organization for Women (NOW) Riverside-San Bernardino Chapter and became a public speaker. At that point, she became involved with feminism and was interested in women's lack of political presence.
In the early days of the Women's Movement, Block would host consciousness-raising sessions in her home to discuss mutual concerns and experiences. At this point, she realized that many women experienced domestic violence or abuse. "It was just a job that needed to be done. Fortunately, Riverside was filled with good people, and there was a community of women who, when you told them what needed to be done, they did it," shared Block.
Block then expanded the consciousness-raising sessions to explore women incarcerated within Chino State Prison. Nearly every woman that participated raised concerns about abuse, neglect, rape, or forced prostitution. No shelters or structural help were in place, so Block and associates determined that they needed to rectify these issues.
Block became a committee member in 1973, which led to the University of California Riverside's Women's Resource Center. As Chair of the Riverside County Commission on the Status of Women in 1974, they attended scheduled hearings on battered women, which later established the Shelter for Battered Women. After identifying a lack of female participation in leadership around Riverside, Block became the creator and co-host of the KUCR-FM Radio Program "Women's Space, Women's Place," involving interviews with local women creating change. They shared stories from women running for office and women with controversial issues.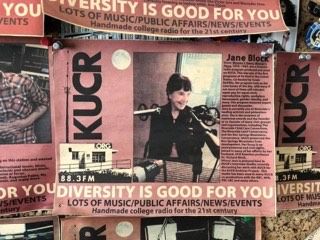 Jane founded the Riverside County Child Care Consortium in 1987, intending to work with city and county planning departments to help revise codes to facilitate childcare establishment in homes and professional settings.
Riverside Area Rape Crisis Center was born out of Block's advocacy and as one of the founding members in 1973. The organization became a resource for victims and survivors of sexual assault and domestic violence. In addition to an extensive array of resources, the organization shared prevention resources with families. Block believes that a life surrounded by violence is narrow and that families may find greater happiness when the door is open to build healthy coping skills.
Block will be celebrated for her significant contributions to survivors and families impacted by sexual violence, domestic violence, and child abuse at the Riverside Area Rape Crisis Center's 50th Anniversary Dinner and Auction Gala on Saturday, November 4, 2023.
Comments