The site of the former K-Mart, at the corner of Van Buren and Arlington Avenues, has new tenants and a new name – Citrus Landing. The newest tenant, Stater Bros. Markets, opened their doors to the public today with grand opening festivities.
The Stater Bros. Markets uses less than 50,000 square-feet of the larger 96,864 square-foot pad once used by K-Mart in the Arlanza neighborhood of Riverside. Other occupants of the space are Auto Zone and Ross Dress for Less.
Guests were heard saying they like the new, larger store. But a few said they wished the older store could have stayed open as it was closer to their homes. Stater Bros. closed their 1978-era store at the corner of Arlington Avenue and Tyler Street, which had a smaller floor plan.
"With this new store in Riverside, we're reinvesting into the community to make grocery shopping better for its residents. It's a prime example of Stater Bros. providing consumers what they want, where they want it," said Stater Bros. CEO Pete Van Helden in a press release. "We're very proud of this store and we're sure shoppers in the community will love it too."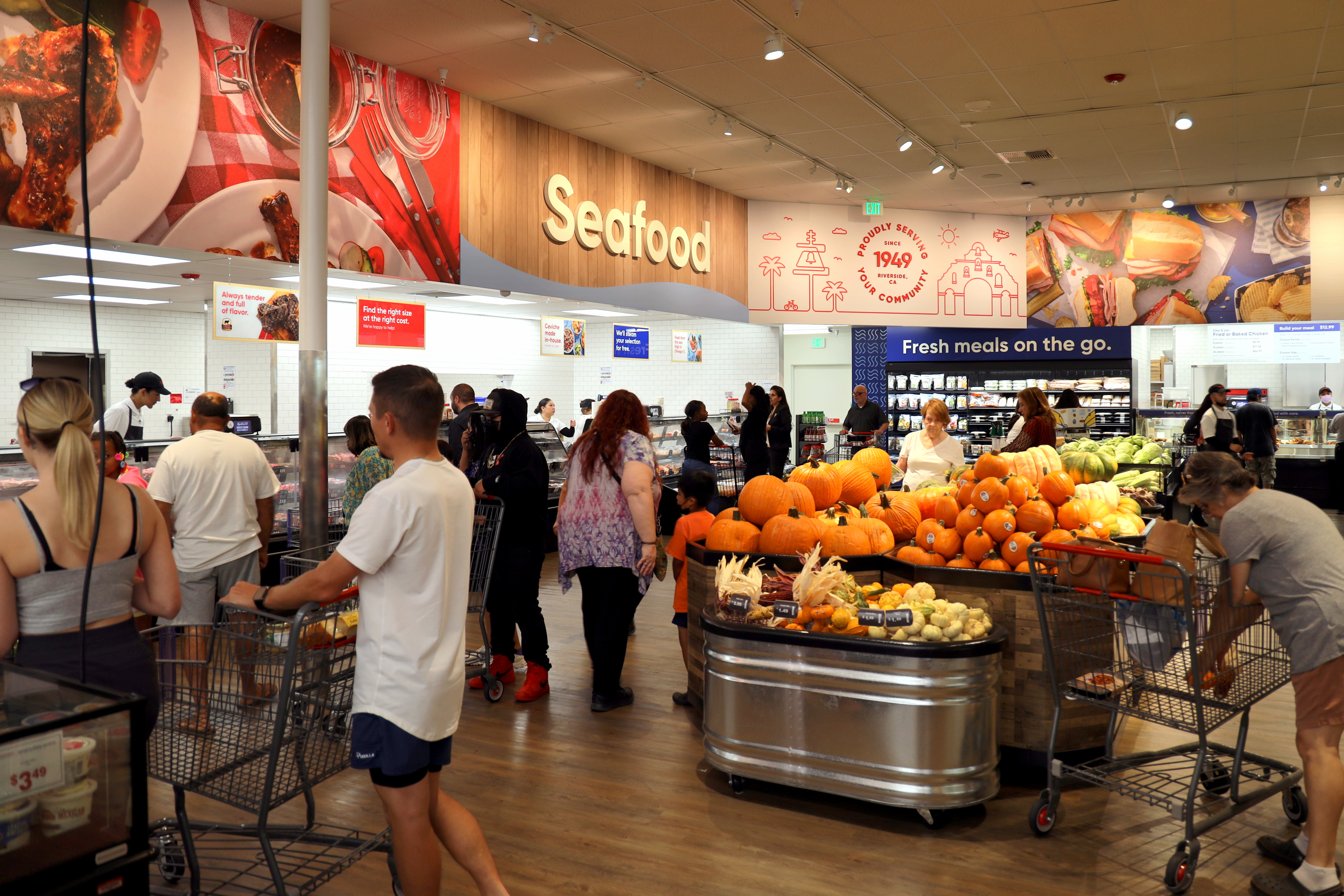 Stater Bros. Markets introduces a new neighborhood concept with the opening of their newest store in Southern California with items unique for the surrounding neighborhood including aquas frescas, a build-your-own-meal taco and burrito bar, and fresh baked pan dulce.
Citrus Landing also includes the new location of Riverside Modern Dentistry and Quick Quack Car Wash. Adding to the long-time stores Kentucky Fried Chicken and Carl's Jr. will be Panda Express and Café Bottega.  It is unclear if Ross Dress for Less will close the long-time site at Arlington Avenue and Madison Street.
Comments