Most would say the sky is the limit, but when it comes to Riverside, an individual's excellence triumphs over the rocky mountains.
In a theme dedicated to "Discovering Ideas Beyond the Mountain," TEDx Mount Rubidoux recently celebrated its inaugural conference at the California Museum of Photography.
Hosted by Jaden Powell, founder of Young Americans Creating Kultur – a non-profit organization dedicated to providing youth training in video production, and president and curator of TEDx Mount Rubidoux, the conference featured a diverse group of creative thinkers, entrepreneurs and authors from throughout California to introduce innovative ideas to Riverside residents.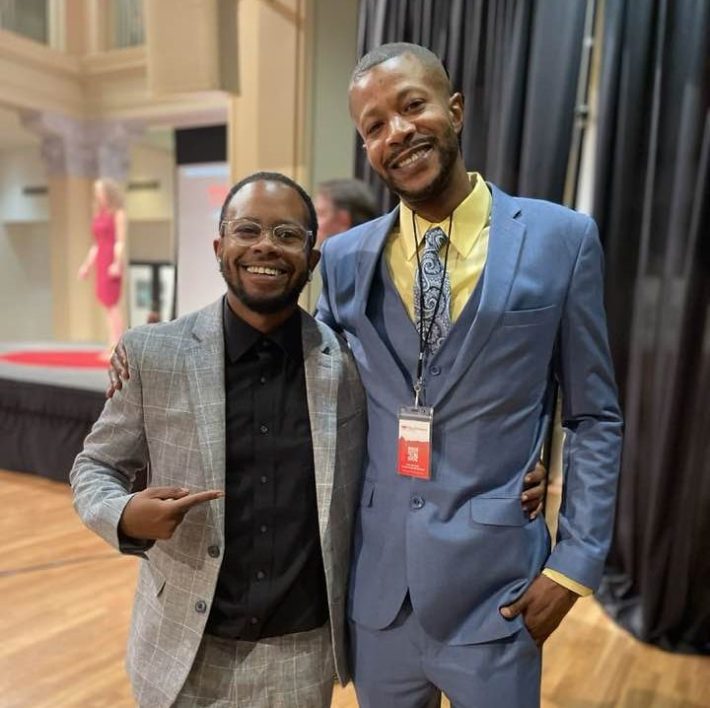 TEDx events are different from standard TED talks as they are locally-based conferences dedicated to serving a specific community, and having the opportunity to host TEDx Mount Rubidoux means a lot to Powell, who grew up in Riverside.
"I want to encourage my community to discover great ideas and discover them beyond the mountain, and just connect with some of the people who have these ideas," Powell said. "We want the community to know that TED talks are here, and we want people to take something away from them at this conference."
The panel featured guest speakers like Ivan Estrada, a real estate broker, Alethea Espino, a leadership coach, Natasha Ickes-Saman, a salon owner and more, who discussed their personal challenges that helped transformed them into the leaders they are today.
Ickes-Saman, an Oakland native, who battled against addiction and depression and is now the award-winning author of "Overcoming: A Journey from Pain to Peace, Purpose and Power," was thankful to share her triumph in reaching sobriety with Riverside locals.
"It has been the greatest honor of my life, and it also humbled me so much because our stories aren't just about us — it's about the people that we connect with and any life that we may touch or change," Ickes-Saman said.
Espino, a San Fernando Valley native, was also humbled to have the opportunity to share the challenges she endured, such as experiencing the loss of her two siblings. Inspired by her parent's inner strength and handling of experiencing consecutive tragic events, Espino is dedicated to reshaping the misconceptions of leadership to having an abundant mindset.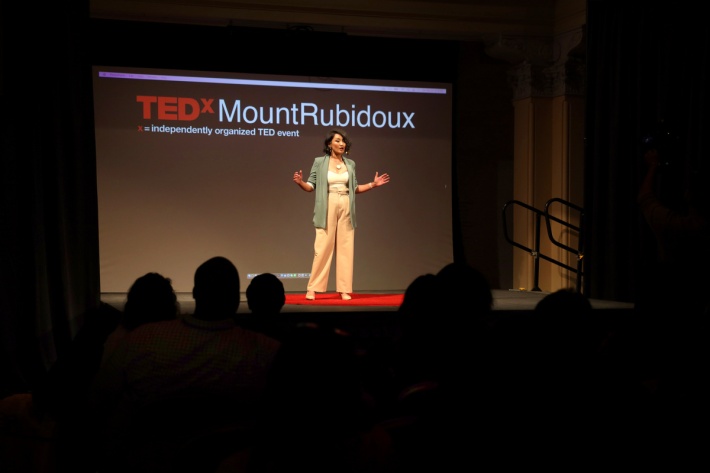 "Everyone is a leader, it's not just determined through a job title," Espino said. "People can look through the stories in their lives to realize where they are a leader in."
Jimmy Urbanovich, associate professor of communication studies at Crafton Hills College, came to see his wife, Rene, perform as one of the guest speakers for the conference.
He and other attendees around Riverside County appreciated having a TEDx location in downtown Riverside to relate with and support local innovators.
Mikael Tunstall, a Moreno Valley native and cinematographer, hopes this event will create opportunities for future events in downtown Riverside.
"I'm thankful for Jaden (Powell) and Young Americans Creating Kultur for bringing this here," Tunstall said. "I think we need to continue to do this and diversify so that all parts of the community can benefit."
Sponsored by the Riverside County Black Chambers of Commerce IEHP Inland Empire Health Plan, and the Aligned Community Physicians the event also had a health fair and an opportunity to have COVID vaccinations
Listen to the 2022 presentations at https://tedxmountrubidoux.com/2022-conference
Comments