Gifts, games and The Grinch were all part of the 10th Annual Miracle on Main Street event presented by Miracles and Dreams, an organization that works with business leaders and institutions to assist underserved families in Riverside and Southern California.
The cloudy gray morning on Saturday, December 10th did little to discourage the families that gathered outside the gates of White Park waiting to be let into the festivities. With a snip of the ribbon and a round of applause, parents and their children made their way to the various table displays offering craft projects, give-aways and even science projects.  The clouds gave way to a sunshiny day of family activities including cornhole and exploring the ladder truck from the Riverside Fire Department.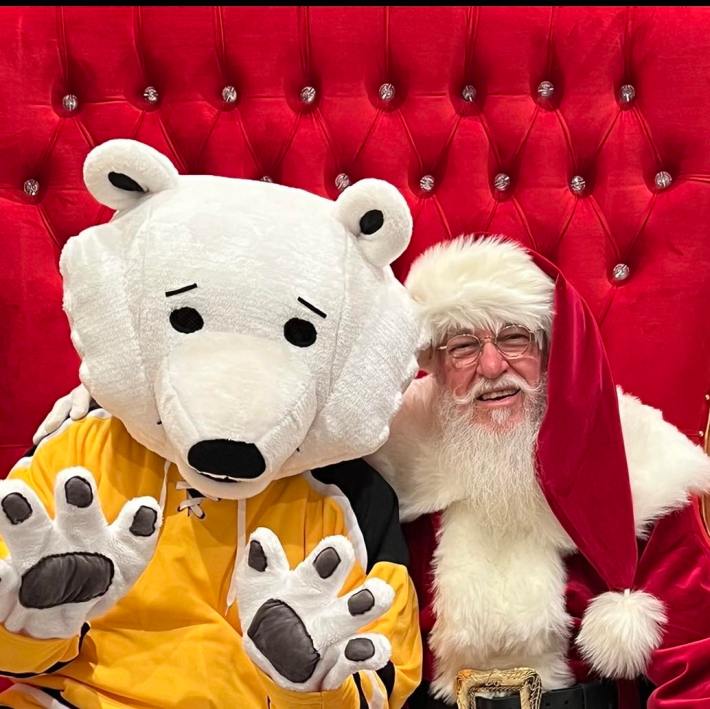 Upon arrival, guests were greeted by Riverside Police K-9-unit dogs, various superheroes and Bullseye the Target dog. For the parents, job resources and health screenings were available as well as a free gift-wrapping station. But the favorite activity was meeting Santa, in the Gazebo as he sat on a velvet chair waiting to hear Christmas wishes.  Peeking out from behind a black tent curtain were piles of toys ranging from building blocks to dolls waiting to be handed out by Santa and his elves.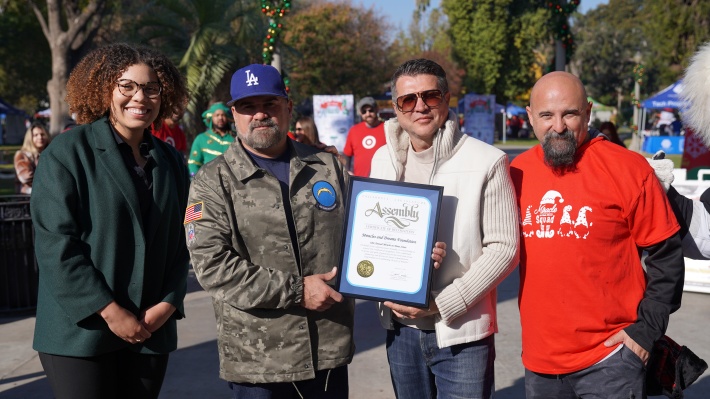 This year the event was moved from Main Street to White Park to accommodate an expansion to 75 craft and non-profit booths and to give room for family fun.  Sponsored annually by downtown business owners, the McGuire Family, the event has continued to grow with more than 1500 students and families invited to attend. In honor of a decade of philanthropy, the City of Riverside declared the day "Miracles and Dreams Day" in Riverside. The Mayor and several council members presented a proclamation to the McGuire brothers.
Miracles can take some teamwork to make them happen and Santa's helpers for this event included Riverside Public Library, Target, IEHP and Ontario Reign.
Comments