Exciting things are happening at 3583 Market St, the former home of Empire Acro Gymnastics, which has sat vacant for over seven years. On February 3, Ana Brown hosted a pop-up preview at The Raincross District, her new "curated marketplace, wellness studio, and event space" in Downtown Riverside.
Just a few years ago, Ana and her family lived in Corona and would frequent Riverside for our downtown restaurant scene and walks up Mt. Rubidoux. It was on one of those morning walks when she was overcome by her vision to open a wellness studio. When she descended Mt. Rubidoux Brown immediately began driving around Downtown looking for a place that could house her vision. The idea to open a studio grew once Ana found the property a few steps away from the Riverside Food Lab.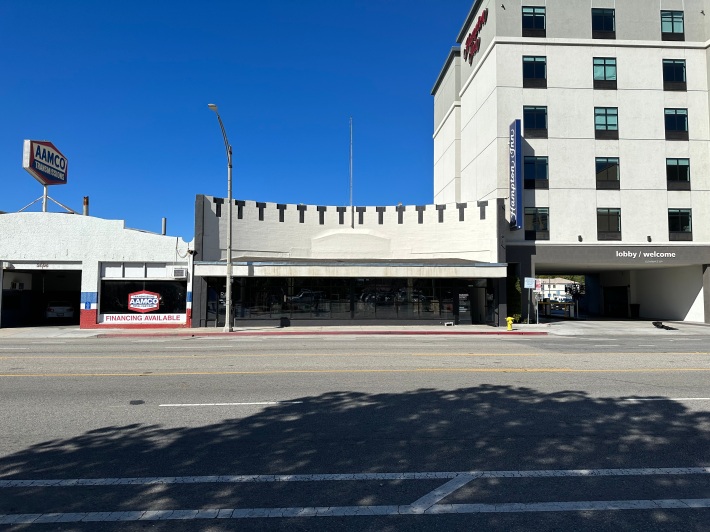 "Don't quit your day job while you're working on your day dream" Brown told me while working her job as a loan officer from her laptop behind the counter of her newly opened marketplace which is breathing new life into this expansive storefront.
It wasn't long after Ana and her husband acquired the property and began renovations on the space that they also purchased a home on Mission Inn Ave., less than a quarter-mile from their shop. Restoring the aging building was a family affair, Ana's husband, Michael Carey, was the contractor for the renovation and their children hand picked off the crumbling plaster to help restore the walls. Not only has Ana made Riverside home for her family and business, she is also working to make it the home for other aspiring small-business owners.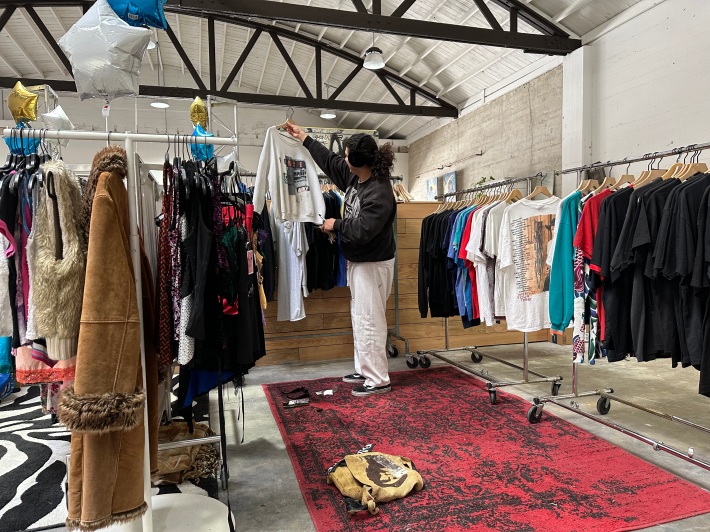 "Finding a highly desirable location at a reasonable price is a challenge for the small business owner. By creating a collective of small businesses in one location, we eliminate high overhead allowing the small business owner to offer competitive prices and focus on growing their business" says Brown.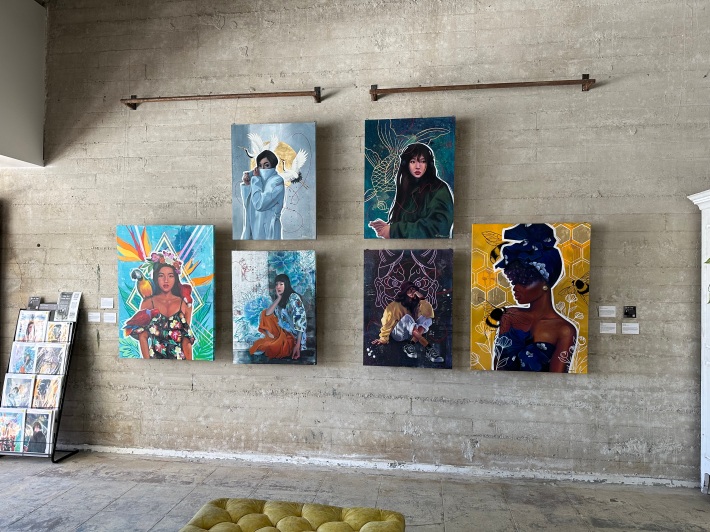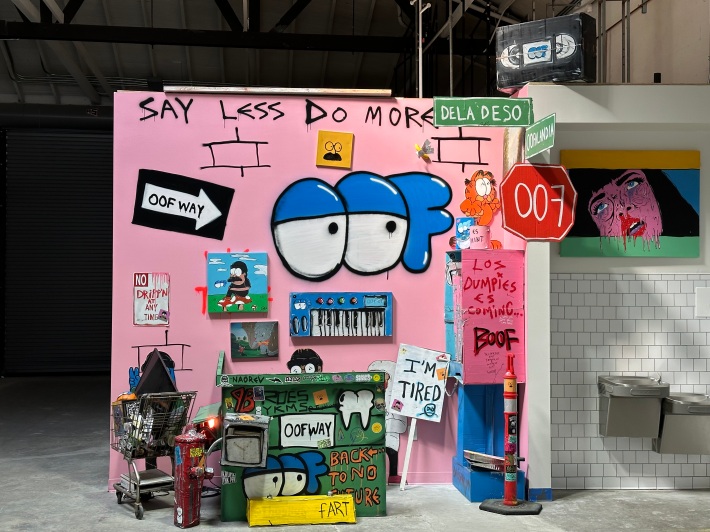 The Raincross District, which will celebrate a grand opening in March, is currently home to 11 vendors with room for ten more. Wall space is made available for free to local artists, like Julie Rose of the Eastside Art House, to exhibit and sell their work. Riverside's Richie Velazquez, better known as Deladeso, installed some of his slime and grime work.
For a city with four major colleges and universities with a total of over 70,000 students, The Raincross District is a welcome addition to the city–providing a well curated home for creative expression and impeccable shopping.
---
More information: The Raincross District is open from 9 a.m. until 7 p.m. seven days a week at 3583 Market Street in Riverside, CA
Comments