The Riverside Art Museum has served the community for well over 50 years. RAM, as it is commonly referred to, does this in a million different ways. Every year, they bring in art from students of varying ages to highlight all the excellent work in our local community. They host multiple events, ranging from car shows to artist talks, showing just how alive the arts community is in Riverside.
They, of course, also mount excellent exhibitions in their beautiful historic building on Mission Inn Ave downtown. Currently, there are three shows on view, each of which presents an entirely different viewpoint to enter from. While the show Skating on Thin Ice, composed of new works by Paulden Evens, is not to this critic's preference, many will find the Riverside-based artist's work excellent.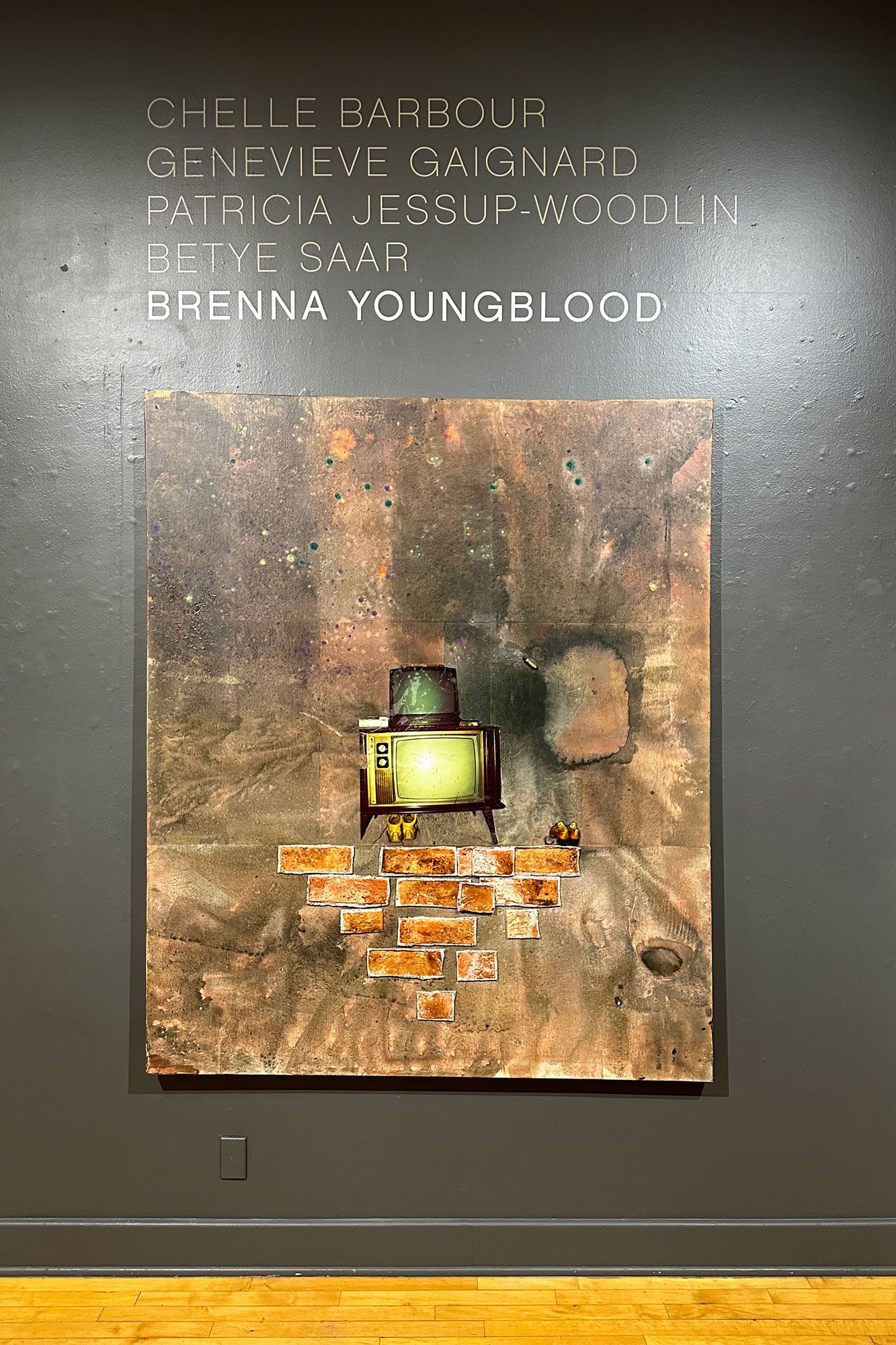 The other first-floor gallery has Colliding Visions: Contemporary California Collage, which is a true highlight. The show pulls together five artists, including Riverside-born Brenna Youngblood, alongside Betye Saar, Genevieve Gaignard, Chelle Barbour, and Patricia Jessup-Woodlin. They all work with collage, allowing viewers one of the easiest entry points. Each artist has a unique approach to the medium and delivers strong works. The works can each be enjoyed for their visuals but reward a viewer willing to dig into the layers where they will see conversations about cultural symbols, race, memory, gender roles, and so much more.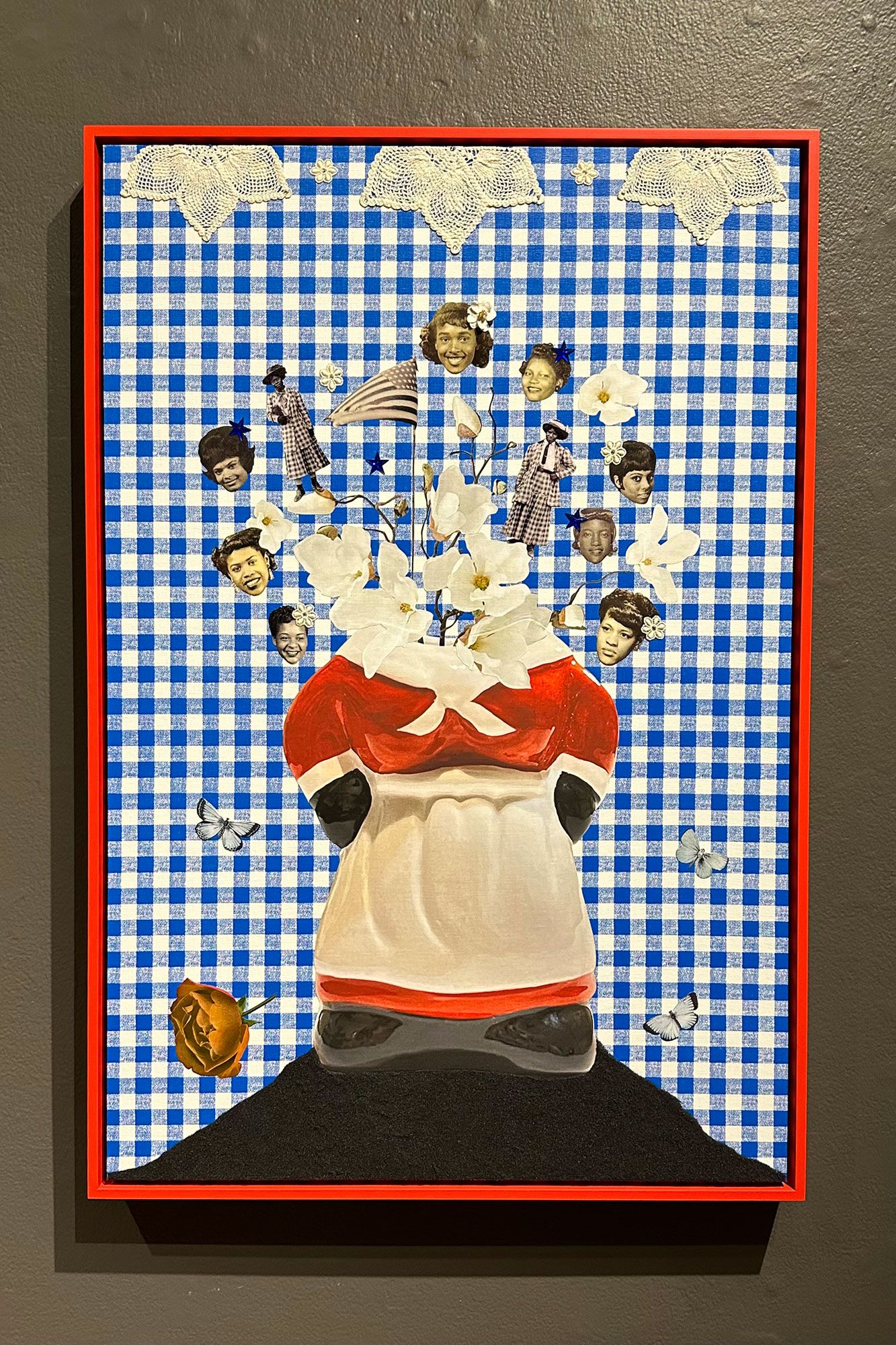 Upstairs RAM presents the work of poet Juan Delgado and photographer Thomas McGovern in Discrete Skins + Signs + Sites + Poems. The work on display is greatly varied, like much of what RAM offers. One could spend hours in the two rooms that hold the exhibition reading about the different pieces and the pieces themselves.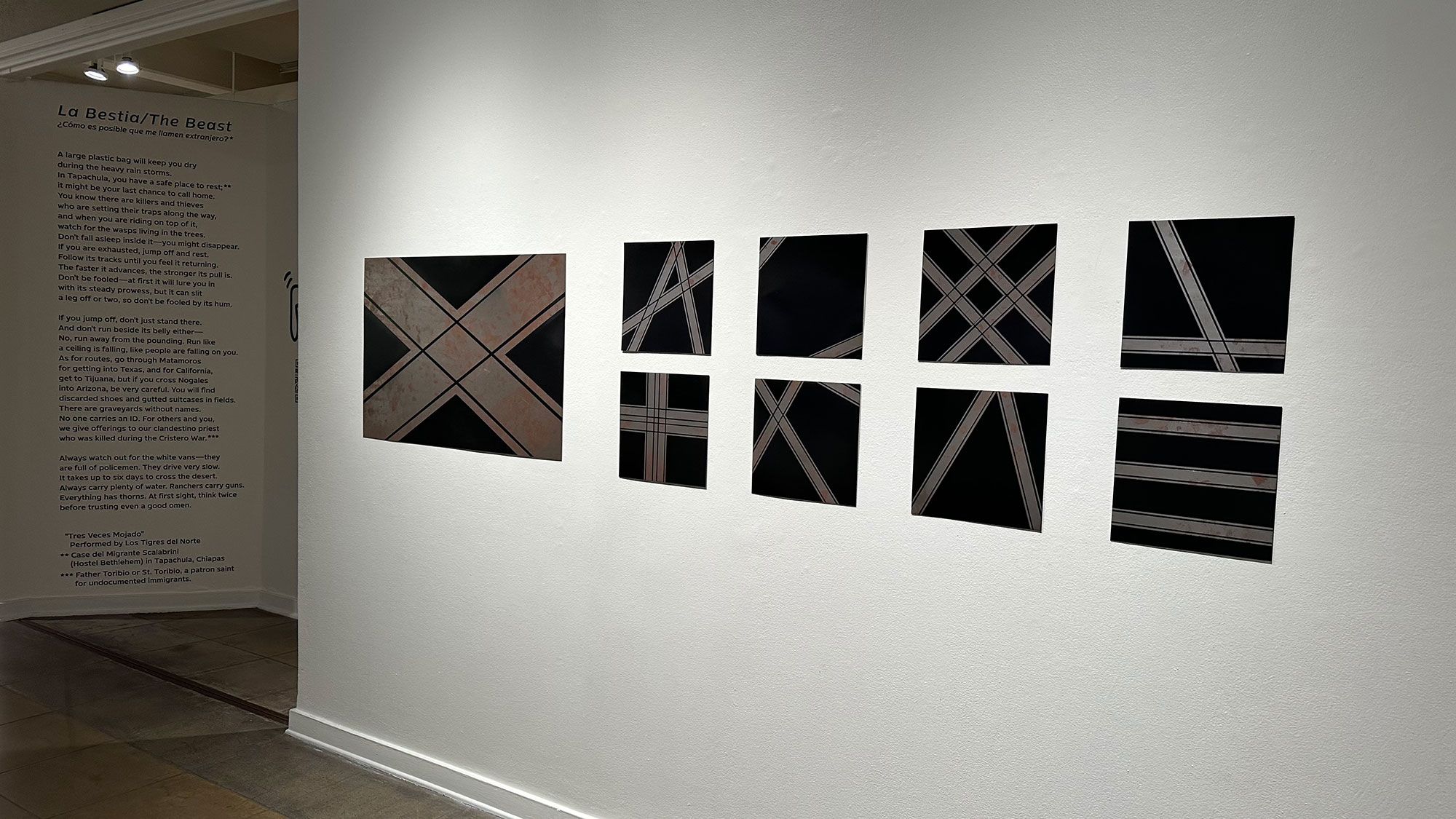 While there are great photo works and murals painted by the always-wonder Riverside painter Mariah Green, it is the text works that stand out. Because of Where We Live is a 2023 piece that utilizes the space given it excellently. It is even better when pieces, such as La Bestia / The Beast, 2017 (shown above), combine the visual and textual elements. The viewer is forced to engage with the work because we instinctually want to know what it says.
All of these shows will be up for the whole of September, with Skating on Thin Ice closing on October 1st and the others on October 15th. Certainly, all of Riverside stands to gain by seeing the wonderful work on view at the Riverside Art Museum, and it is wonderful to see an institution celebrate so much great work from our wonderful community.
Comments